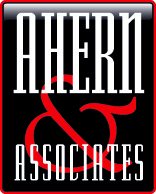 The Food Bank is a cause which not only helps Arizonans, but also people nationwide. Their model for efficiency sets the standard for all non-profits across the country and I'm proud to be affiliated with such a great cause
Phoenix, AZ (PRWEB) November 02, 2012
In what has become a bi-annual tradition around the offices of Ahern and Associates, Ltd., CEO, Andy Ahern rallies his colleagues throughout the transportation industry to support his favorite cause: St. Mary's Food Bank Alliance, the nation's largest food bank.
In recognition of his selfless acts of fundraising for the Food Bank, Ahern recently received special acknowledgement from Beverly Damore, the current President and CEO of St. Mary's Food Bank in the form of an award which documented his hours of hard work and dedication.
Not only does Ahern pull large donations from his nationwide and now global network of donors within the transportation industry, he also dedicates a portion of his company's marketing budget to raising overall awareness for the Food Bank as evidenced by an extensive article his efforts procured. The article which was published in the Arizona Republic discusses the need for Food Bank donations year-round and how Ahern's Christmas in July fundraiser helps fulfill that need.
"The Food Bank is a cause which not only helps Arizonans, but also people nationwide. Their model for efficiency sets the standard for all non-profits across the country and I'm proud to be affiliated with such a great cause," explained Ahern.
In addition to the Arizona Republic, Ahern has often been acknowledged as an industry expert in the fields of trucking, logistics and warehousing in publications such as, The Business Journal, Reuters, American Executive, Arkansas Trucking Association and Transport Topics.
About Ahern & Associates, Ltd.:
Ahern and Associates is North America's leading trucking and transportation management consulting firm. The skilled consultants at Ahern and Associates specialize in mergers and acquisitions of trucking and logistics companies as well as the restructuring and evaluation of existing carriers that seek to increase operating efficiency and improve profitability. Since 1987, Ahern and Associates has aided hundreds of buyers in the acquisition of trucking and logistics companies throughout the U.S. and Canada as well as assisting many transportation and logistics companies in reducing their overall operating costs and increasing their profitability. For more information, please call 602-242-1030 or visit http://www.Ahern-Ltd.com
XXX
Business contact:
A.W. Ahern
602-242-1030
Media contact:
Jason W. Jantzen
Phoenix Marketing Associates
http://www.PhoenixMarketingAssociates.com
602-282-0202