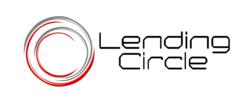 If we fall off the fiscal cliff, another recession is almost guaranteed.
San Francisco, CA (PRWEB) November 19, 2012
A report released by The National Association of Manufacturers (NAM) shows that business in the United States is already struggling due to the failure of the government to address the looming fiscal cliff issue. The report suggests a 0.6 percent loss in GDP through 2012 due to inaction of the federal government in addressing this critical issue. Other recent surveys confirm the NAM survey, with results showing 55 percent of small manufacturers would not start a business in the current economic climate.
While the current results are distressing, the report goes on to show the devastating effects that an actual fall off the fiscal cliff would cause in the coming years. The combination of massive tax increases and sequestration cuts are projected to have the following effects:

Unemployment could catapult back over 11 percent.
GDP could drop by as much as 12.8 percent over the coming years.
Over 6 million American jobs could be lost.
Household income could drop by a precipitous 10 percent
The U.S. could return to recession in 2013, and growth in 2014 would be significantly slowed.
Businesses should keep an eye on the lame-duck Congress, say the analysts at The Lending Circle. Action or inaction taken by Washington will affect businesses and manufacturing. Higher tax rates could take effect Jan. 1 if leaders are unable to quickly resolve differences over taxes and spending, an outcome that could cause Bush-era tax cuts to expire. Many experts state that if no action is taken, the fiscal cliff could cause another recession.
A Fidelity Analyst report lays out three possibilities over the coming two months. Either Congress fails to act and we fall over the cliff; a Lame Duck Congress reaches a compromise and buys time to work on solutions; or a "grand bargain" is reached with clear plans and we avert the fall. With two of the scenarios, there is still uncertainty for businesses.
With small manufacturing businesses being so vital to the health of the American economy, it is to be hoped that Congress and the federal government will act to avoid the fiscal cliff and help the manufacturers (and all small businesses) to reassert themselves as the drivers of American economic growth and employment.
About The Lending Circle
The Lending Circle, a division of Sunovis Financial, works to address the great pent-up need for financing nationwide, and will help borrowers with their needs whatever they may be.