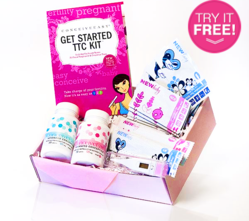 San Francisco, CA (PRWEB) November 03, 2012
The birth rate in the United States hit an all-time low in 2011, according to an October 3rd report released by the Centers for Disease Control and Prevention. There were 45,793 fewer births than in 2010 and a general fertility rate of 63.3 births per 1,000 women age 15-44. More than 40 percent of babies born in this country last year were born to unwed mothers, the study also found.
Despite this seemingly ominous cloud, research suggests there is a silver lining for women who have waited until their later years to birth children. The fertility rate for women ages 35-39 and 40-44 actually increased from 2010-2011. Women 35-39 saw a fertility increase from 45.9 per 100,000 to 47.2 and women 40-44 saw a slight increase from 10.2 to 10.3 per 100,000 in 2011.
"Many women see celebrity moms who are over 40 -- like Uma Thurman, Madonna, Salma Hayek, Jane Seymor and Mariah Carey," explains Dr. Christine Lee, a Fertility Specialist with ConceiveEasy. "And it all seems so easy to get pregnant later in life once careers are established. However, our research shows that, by age 40, there is only a 5 percent chance a pregnancy will be achieved each month – as opposed to a 25 percent chance at age 20. So the possibility of achieving a natural pregnancy, without supplementation or any additional support, is really very slim."
There are many options available to women hoping to become moms later in life. Some may take injectable medications from their doctors, while others may go with an oral tablet like Clomid or Femara. Herbal cures and vitamins like folic acid supplements, coenzyme Q10 and L-carnitine are other alternative therapies that may work. Acupuncture or Ayurvedic treatments can stimulate the central nervous system and trigger the release of neuro hormones to help the body heal itself of fertility issues.
The options depend upon an individual's body chemistry and health history, but Dr. Lee has put her stock in a patented natural fertility blend called ConceiveEasy. To date, the TTC Kit has helped thousands of women over 40 become pregnant. The doctor-formulated pills help regulate fertility-enhancing hormones to help women conceive quicker. A 30-day free trial is available and includes: a two-month supply of patented pills, a Getting Started TTC Guide, a digital basal body temperature and 20 pregnancy or ovulation tests. Women may order without a prescription at http://www.ConceiveEasy.com or by calling 1-800-6-TTCKIT.
About ConceiveEasy
FertiBella ConceiveEasy is dedicated to helping women who are trying to conceive. 2 million women used doctor-formulated, ObGyn recommended ConceiveEasy last year to help get pregnant faster. Join them today. ConceiveEasy can help those trying to overcome infertility naturally or simply trying to conceive sooner. Moms-to-be can also go online and get free advice from fertility experts for all of their TTC, fertility or infertility questions.
For product questions, visit http://www.conceiveeasy.com or call toll-free 1-800-6-TTCKIT.