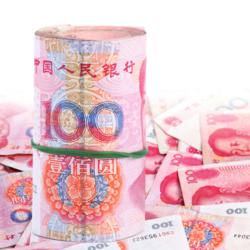 The Chinese boom is still growing, but at a decelerated rate.
New York, NY (PRWEB) November 02, 2012
In a recent Investment Contrarians article, editor Sasha Cekerevac reports that Global Financial Integrity recently stated that $3.8 trillion was smuggled out of China over the past decade. In 2011, he notes, that number was $472 billion, or 8.3% of gross domestic product (GDP). (Source: "Dirty money cost China $3.8 trillion 2000–2011: report," Reuters, October 25, 2012.) Cekerevac states that with this amount of money leaving China, the boom in the Chinese economy is slowing.
"The Chinese boom is still growing, but at a decelerated rate," he says. "Higher labor costs are one issue; another issue consists of the higher input prices for the commodities that feed the Chinese economy, resulting in higher costs to the final consumer."
But, what possibly affects the boom the most, Cekerevac notes, is the smuggling of trillions of dollars out of China, which comes from tax evasion, corruption, or criminal enterprises.
"While the Chinese economy is growing, it's still in its infancy," reasons Cekerevac. "The Chinese boom needs to be nurtured with additional funding and reinvestment. If Chinese nationals are evading taxes and pulling money out of that nation, this certainly isn't positive for the Chinese economy over the long term."
Cekerevac notes that this also skews many markets around the world.
"If people are pulling money out of China due to tax evasion, they're not interested in the rate of return, but are mainly interested in capital safety," he says.
Cekerevac believes that this is why we've seen investments around the world by Chinese nationals. Cekerevac explains that once they get money out of the Chinese economy, they need to place it somewhere; while some money can be funneled back into China in complicated and convoluted methods, part of these funds might be invested in real estate, gold, and art.
"Ultimately, for the Chinese economy to grow, corruption needs to decline," concludes Cekerevac. "The Chinese boom is certainly not over, as it will take many decades for the GDP per capita to rise substantially and reach Western standards."
To see the full article, and to get a real contrarian perspective on investing and the economy, visit Investment Contrarians at http://www.investmentcontrarians.com.
Investment Contrarians is a daily financial e-letter dedicated to helping investors make money by going against the "herd mentality."
The editors of Investment Contrarians believe the stock market and the economy have been propped up since 2009 by artificially low interest rates, never-ending government borrowing, and an unprecedented expansion of our money supply. The "official" unemployment numbers do not reflect people who have given up looking for work, and are thus skewed. They believe the "official" inflation numbers are also not reflective of today's reality of rising prices.
After a 25- to 30-year down cycle in interest rates, the Investment Contrarians editors expect rapid inflation caused by huge government debt and money printing will eventually start us on a new cycle of rising interest rates.
Investment Contrarians provides unbiased research. They are independent analysts who love to research and comment on the economy and investing. The e-newsletter's parent company, Lombardi Publishing Corporation, has been in business since 1986. Combined, their economists and analysts have over 100 years of investment experience.
Find out where Investment Contrarians editors see the risks and opportunities for investors in 2012 at http://www.investmentcontrarians.com.
George Leong, B. Comm., one of the lead editorial contributors at Investment Contrarians, has just released, "A Problem 23 Times Bigger Than Greece," a breakthrough video where George details the risk of an economy set to implode that is 23 times bigger than Greece's economy! To see the video, visit http://www.investmentcontrarians.com/press.