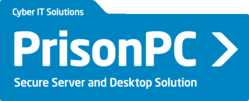 PrisonPC® resolves the physical, media, data and communications security issues confronting correctional facilities computing today.
(PRWEB) November 04, 2012
"PrisonPC® provides the optimal physical, software, device and media security for correctional facilities," said Ron Fabre, PrisonPC® product manager. "And after years of real-world experience and by working with a number of prisons, we've just released the 3rd generation of the system."
PrisonPC® is a fully locked-down and centrally managed computing solution designed and developed specifically for environments requiring a high level of security and end-user functionality while minimising administrative overhead.
PrisonPC® features include:
Secure Central Management: Authorised staff can manage site policies and inmate desktops from a secure central location, confident that inmates cannot circumvent policy or evade monitoring.
Desktop assignments: Each desktop can be restricted to a designated inmate or group of inmates, allowing staff to implement any desired rental or reward system, without needing to manage physical access.
Filtered Email: PrisonPC® can provide email access to privileged inmates, allowing those inmates to correspond with designated parties (e.g. legal counsel). Attempts to email other addresses are quarantined for review by intelligence staff.
Restricted Web Access: Inmates can be selectively provided with access to browse a limited list of approved websites. Attempts to access non-approved sites are rejected.
Passive Discipline: Staff can deny inmates individual privileges (email, television, games, etc.) from their management console, avoiding the need to visit the inmates' cells to remove equipment and placing themselves in a potentially volatile situation.
Enforced Curfews: Desktop computers can be automatically shutdown at a predefined time; inmates are then unable to use their computer until the curfew is automatically lifted.
Desktop Software: PrisonPC® offers a range of software in the secure desktop environment including office productivity applications, entertainment, and multimedia.
IPTV: Standard free-to-air television and radio content is distributed to the inmates' computers, enabling them to select and view individual channels or stations. Specific television programmes deemed unacceptable by prison policy can be blocked by staff.
Media Library: Correctional facilities can build a library of video and audio content on the server (such as educational videos or religious services) which can be accessed on-demand by the inmates.
Media Restrictions: PrisonPC® desktops can play standard audio CDs and video DVDs, eliminating the need for CD players, stereos, and video players in the cells. Inmates are denied access to unauthorised DVD and CD media, and to all USB storage devices (thumbdrives and similar). Any such media smuggled into the facility will be rejected by PrisonPC®.
Delivery of Educational Programmes: PrisonPC® facilitates the delivery of educational content, either from on-line sources or through in-house education providers. Applications supporting a range of educational needs, from basic literacy and numeracy through to more advanced education, can be offered securely through PrisonPC®, increasing the inmates' opportunity to be better prepared for reintegration into society.
"Correctional facilities have known for a long time that computers are an excellent tool for prisoner rehabilitation and therefore in the reduction of recidivism. PrisonPC® provides an optimal platform for education, offering the delivery of training through video tuition and business desktop applications. PrisonPC® helps prisoners improve their chances in the real world".
"PrisonPC® delivers previously unavailable security and capabilities, and is the unique, world-leading computing solution for high-security facilities. It demonstrates what can be achieved by the innovative use of technologies to solve real-world problems and benefit society," continued Fabre.
For further information please visit us on: http://www.PrisonPC.com/
###