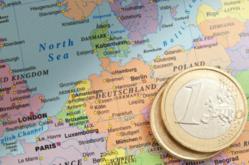 Unemployment there is still much lower than the rest of the eurozone, and even lower than in America. But [investors] should all be aware of any changes in trends.
New York, NY (PRWEB) November 04, 2012
In a recent Investment Contrarians article, editor Sasha Cekerevac reports that the seasonally adjusted number of people unemployed in Germany rose 20,000 in October; he adds that the unemployment rate also increased from a rate in August of 6.8% to 6.9% in both September and October. (Source: "German Jobs Machine Falters For First Time in Three Years," Bloomberg, October 30, 2012.) According to Cekerevac, the new data show Germany's unemployment is on the rise, which means that the financial crisis in the eurozone has spread to stronger nations.
"To put the data in context, Germany is still a strong economy," says Cekerevac.
"Unemployment there is still much lower than the rest of the eurozone, and even lower than in America. But [investors] should all be aware of any changes in trends."
The Investment Contrarians editor notes that up until now, the situation was that Germany has been able to withstand the financial crisis stemming from the weaker eurozone nations. He reasons that if the situation worsens, it could have a dramatic impact on worldwide markets.
"Of course, none of the key issues within the eurozone have actually been resolved," states Cekerevac. "There is still a massive level of uncertainty about the future course for that economic and monetary union. While band-aids have been applied to try to prevent the financial crisis from encroaching on stronger eurozone nations, the necessary structural changes have not been made."
Cekerevac concludes that ultimately, some resolution needs to occur for the healing process to begin. There is still very much the possibility of the financial crisis becoming worse, which will have a domino effect on economies worldwide.
To see the full article, and to get a real contrarian perspective on investing and the economy, visit Investment Contrarians at http://www.investmentcontrarians.com.
Investment Contrarians is a daily financial e-letter dedicated to helping investors make money by going against the "herd mentality."
The editors of Investment Contrarians believe the stock market and the economy have been propped up since 2009 by artificially low interest rates, never-ending government borrowing, and an unprecedented expansion of our money supply. The "official" unemployment numbers do not reflect people who have given up looking for work, and are thus skewed. They believe the "official" inflation numbers are also not reflective of today's reality of rising prices.
After a 25- to 30-year down cycle in interest rates, the Investment Contrarians editors expect rapid inflation caused by huge government debt and money printing will eventually start us on a new cycle of rising interest rates.
Investment Contrarians provides unbiased research. They are independent analysts who love to research and comment on the economy and investing. The e-newsletter's parent company, Lombardi Publishing Corporation, has been in business since 1986. Combined, their economists and analysts have over 100 years of investment experience.
Find out where Investment Contrarians editors see the risks and opportunities for investors in 2012 at http://www.investmentcontrarians.com.
George Leong, B. Comm., one of the lead editorial contributors at Investment Contrarians, has just released, "A Problem 23 Times Bigger Than Greece," a breakthrough video where George details the risk of an economy set to implode that is 23 times bigger than Greece's economy! To see the video, visit http://www.investmentcontrarians.com/press.