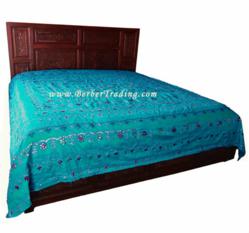 This holiday season, Berber Trading has a list of unique and authentic products that they are recommending to customers who wish to give them as gifts to families, friends or colleagues
Miami, FL (PRWEB) November 05, 2012
Berber Trading which specializes in Moroccan home décor products have recently brought in a number of new products to cater to the upcoming holiday season shopping. The company which has been in business since 1998 are importers and distributors of home furnishings. Their wide range of Moroccan furniture, home accents and gifts are sourced from Morocco, India, Bali, Latin America and China.
This holiday season, Berber Trading has a list of unique and authentic products that they are recommending to customers who wish to give them as gifts to families, friends or colleagues. According to a spokesperson for Berber Trading, this list of products are mostly sought after by their customers. The company recently brought in new designs adding to their growing collection.
Colorful Moroccan tea glasses which come in various colors and intricate designs – ideal for water, juices or cocktail. Some of these Moroccan tea glasses have even been featured on popular magazines such as Shop Etc., Cosmopolitan, Oprah Magazine and Lucky Magazine.
Another item recommended would be beautiful decorative Moroccan vases or ceramics which are handmade and hand painted by skillful artisans. They come in various colors, adorned with silver or metal and some are embellished with colored stones. The new Moroccan ceramics come in the form of colorful Safi Li'l Ashtrays that are available in burgundy, yellow, white, orange, light blue, light green, dark green, brown and pink.
New Moroccan lamps were launched to cater to the taste of their customers. These authentic Moroccan lamps are hand hammered from brass and fitted with tiny transparent colored glasses resulting in a relaxing lighting atmosphere for any room where they are hung. Customers who have any Moroccan lighting in their homes will love the translucent lighting and warm relaxing atmosphere.
The company recently brought in new Moroccan bedding consisting of their Sultanah range of bedspreads (available in turquoise, palatinate, peach and fuchsia) and Imperial Fantasy Canopy range (available in fuchsia, blue, copper and white top). These will add some character and color to any bedroom.
Berber Trading is also known for offering beautiful Moroccan mirrors. Each mirror is intricately made from silver white metal, brass and beautifully decorated with wood work showcasing traditional Moorish designs. Customers who appreciate intricate workmanship and carvings will enjoy having these Moroccan mirrors in their homes on display.
All their products are available on their website which is powered by InstanteStore, a hosted shopping cart provider.
For more information, please visit their website at http://www.BerberTrading.com
Berber Trading's warehouse and showroom is located in Miami, Florida. The company also has a large warehouse in Casablanca, Morocco where their products are stored before being shipped to customers worldwide.