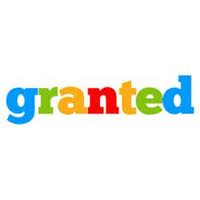 12,300 new construction positions were reported over the year in Houston with several other cities adding record numbers of jobs as well.
Pasadena, CA (PRWEB) November 02, 2012
According to a report compiled by the Associated General Contractors of America, which was based on data from the U.S. Bureau of Labor Statistics (bls.gov/news.release/metro.nr0.htm), construction jobs increased in several states, including Texas and Washington. These statistics are backed up by an increase in construction job listings on http://www.Granted.com, a site that acts as a job search engine.
Granted.com indicates a steady number of new jobs for cities all across America, however, they are most pronounced in the cities the BLS statistics describe: Houston, Seattle, Boston, and Phoenix.
The BLS report notes that the Houston area experienced a surge in construction jobs that numbered 12,300. This was the biggest year gain for the industry in the entire country. Following Houston was Seattle, which saw 6,000 new jobs. Boston followed closely behind with 5,200. Phoenix had 4,500 new positions over the course of the year.
The Bureau of Labor Statistics included this information on its newest report, which detailed the number of jobs and the unemployment rates in all of the major metropolitan areas in the country. According to this report, the aforementioned four metropolitan areas were the only ones with a significant increase in construction jobs. Otherwise, job numbers stayed the same or decreased for this industry.
Granted.com mirrors these results on its job search website but shows steady numbers for construction jobs in most major cities, not just these few locations. "Though the BLS numbers offer an accurate look at the job market in any given industry, it's not always as current as it could be," says Granted.com founder, A. Harrison Barnes. "Our site offers an up-to-the-minute look at the state of the economy thanks to its continually updating algorithm."
Once all of this data has been reviewed, one thing is certain: construction is surging in certain parts of the country and those looking for Texas jobs especially are in luck.
About Granted
Granted.com is a job search engine website based in Pasadena, CA. It is owned and operated by A. Harrison Barnes.