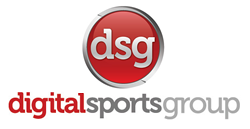 All of us here at Digital Sports Group are proud we've had the opportunity to work with The PFA to give the fans a fantastic and unique fan resource for Wayne Rooney
(PRWEB UK) 4 November 2012
Digital Sports Group today announced that The PFA Facebook fan page of Wayne Rooney has an increase of 31% regarding its weekly total reach making it the fastest growing Wayne Rooney page on Facebook. The Facebook page has become a thriving hub for the Manchester United striker since it's launch and now boasts a vibrant and rapidly growing community of fans. The Facebook page along with Wayne Rooney player profile on football.co.uk provide the only online location of the official PFA biography, lifetime stats, news and high resolution gallery.
Wayne Rooney joined Manchester United in 2004 from Premier League side Everton – he cost Man United £25.6million. This was the biggest fee paid for a player under 20 years old. Rooney was still only 18 when he left Everton. Rooney was given the number 8 shirt upon his arrival at Old Trafford – and went on to score a hat-trick on his United debut. September 28th in a Champions League home game saw Wayne score 3 goals against Fenerbache.
Wayne has played for Man United for 8 years now – and has amassed a total of over 180 goals for The Red Devils. He also has 32 goals for England – making him fifth in the all time leading goal scorer. Just 18 goals away from claiming the number one record – it is expected of Wayne to become the leading goal scorer for his national side.
With 184 goals for Manchester United – Rooney is just 65 goals shy from topping the goal scoring charts for Manchester United too. At just the age of 27 – you can expect Wayne to achieve both goal targets before the end of his career.
Head of Operations at DSG, Matthew Tait had this to say "Wayne Rooney really has no shortage of fans after his performances for Manchester United this season and we can see that by the success of his PFA Facebook page."
"All of us here at Digital Sports Group are proud we've had the opportunity to work with The PFA to give the fans a fantastic and unique fan resource for Wayne Rooney ."
DSG became the official digital partner of the Professional Footballers Association (PFA) earlier this year and have since launched a number of Player Profile fan pages on social media site Facebook as well as providing official player pages on their football news site football.co.uk.