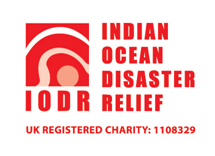 The story running through the heart of this film was an actuality for many of the children and young people the IODR continue to support
London, United Kingdom (PRWEB UK) 12 November 2012
IODR, the Indian Ocean Disaster Relief charity founded and run by Grange London Hotels, will be the official charity partner for the UK premiere of The Impossible. The premiere, which begins at 6.30pm on the 19th of November at the IMAX cinema in Waterloo, will donate all ticket sale proceeds to IODR for those affected by the 2004 Asian tsunami. All attendees will be joined on the evening by the director J. A Bayona and the stars of the film Ewan McGregor, Naomi Watts and Tom Holland.
Based on a true story, The Impossible is the unforgettable account of a family caught, with tens of thousands of strangers, in the mayhem of one of the worst natural catastrophes of our time.
However the true-life terror is tempered by the unexpected displays of compassion, courage and simple kindness that Maria (Naomi Watts) and her family encounter during the darkest hours of their lives. Both epic and intimate, devastating and uplifting, The Impossible is a journey to the core of the human heart.
The IODR founder and chairman, Tony Matharu stated: 'Indian Ocean Disaster Relief is delighted to be appointed as the official charity partner for the UK charity premiere of The Impossible. The story running through the heart of this film was an actuality for many of the children and young people we continue to support. The narrative objectives of this film mirror those of IODR, highlighting many of the issues faced by those we support, both bringing and maintaining attention on their continued plight.'
Whilst IODR is best known for providing immediate response to natural and other disasters in the Indian Ocean region, the charity also aims to help fill the vacuum post disaster when communities need to be rebuilt and rehabilitation is essential. IODR recognises the children of the Indian Ocean Region to be in particular need of such support following the 2004 South Asian Tsunami.