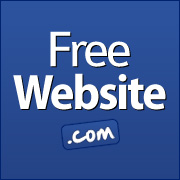 New York, NY (PRWEB) November 04, 2012
Today, FreeWebsite.com released an article detailing how to create a website for free. This information is especially useful for small businesses operating on a tight budget. Time resources and money are often tight in a small company, and a free website can help ease some of those cost burdens.
"Being a small business owner is never easy. Budgets are tight, resources are limited and you need to make the most of your money," says Jeff Spicher, FreeWebsite.com CEO. "That's why a website for free is an excellent idea. Not only do you have the online presence that you need, but you're also conscious of your budget."
The experts at FreeWebsite.com combine time-tested design staples with the latest in SEO-relevant content to create websites for free that customers want to visit time and time again. At FreeWebsite.com they know what it takes to get websites on Google, Yahoo and Bing, while also showcasing a beautiful visual design. They have the experience and the expertise needed in order to get your website noticed.
About FreeWebsite.com: FreeWebsite.com breaks down barriers to website ownership by providing attractive, easy to maintain websites, complete with content, at a low price. To learn more, visit FreeWebsite.com.