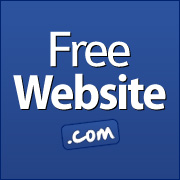 New York, NY (PRWEB) November 03, 2012
The website design experts at FreeWebsite.com published a new article today encouraging electronics store owners to open an electronics store website to increase business and keep current customers loyal. Having an online presence is a powerful way to service customers and meet the market need.
In the article, FreeWebsite.com emphasizes the importance of reliable customer service, noting that without an electronics store website, customers can often be without the information they need. The article also shows readers how to keep customers happy and loyal by putting all the needed information into one easy-to-use website.
"If you're in the electronics business, then you know how important an online presence is in today's economic climate. Customers are going online to research companies, to learn more about products and to read reviews on the latest electronic goods. With an electronics store website, you could be the source of information that people online need," says Jeff Spicher, FreeWebsite.com CEO.
FreeWebsite.com offers a complete solution for small business to create an electronics store website to service customers and to meet the product demand. In a competitive electronics market, it's important to stay ahead of the competition and keep current customers happy.
About FreeWebsite.com: FreeWebsite.com breaks down barriers to website ownership by providing attractive, easy to maintain websites, complete with content, at a low price. To learn more, visit FreeWebsite.com.