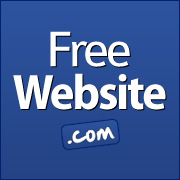 New York, NY (PRWEB) November 07, 2012
FreeWebsite.com released an informative article today about the importance of good web design when it comes to increasing charitable donations for a non-profit organization. Charity organizations rely on donations from individuals in order to function. Since many donations are often done online, it makes sense for charitable organizations to have a user-friendly website to help meet the needs of potential donors.
A recent article by CNN notes that the presidential campaign in the United States has seen an increase in donations for the Democratic party via online resources. The ease of a website increases the chances of people to make donations online, especially when people are already on the Internet looking up information and doing research. Since a majority of research for companies and charities is now done online, charities wishing to increase their donations should also look to a website solution.
Jeff Spicher, FreeWebsite.com CEO says, "Websites play a key role in charitable donations for non-profit organizations. When someone visits a charity's website, they are coming to find information about the organization. If the visitor likes what they see, if they can relate to the charity, then the chances increase of receiving a donation. In order to pull at the heart strings of a potential donor, the content on the website has to be appealing and convincing."
To read the article in full, visit http://www.freewebsite.com/the-presidential-campaign/
About FreeWebsite.com: FreeWebsite.com breaks down barriers to website ownership by providing attractive, easy to maintain websites, complete with content, at a low price. To learn more, visit FreeWebsite.com.