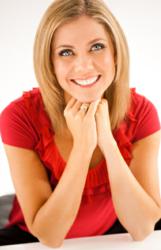 Sydney, Australia (PRWEB) November 03, 2012
The problem nowadays is that very few business owners know the ins and outs of internet marketing and the downside is that even fewer of them can afford spending time to learn this new subject which is internet marketing. Fiona Lewis, Super Savvy Business founder and CEO, knows how hard it is for entrepreneurs to stay up to date with terms such as SEO, WordPress or Mobile Websites.
Ms Lewis has put together a new website which offers managers the chance to make themselves known in the online world through custom WordPress websites. Super Savvy Websites was now officially launched and it is waiting for its customers.
Some people are good with selling, while others prefer to deal with promotion. But since selling cannot happen without advertising & promotion, it is always advised to combine the two in order to get the best results. And now the best and cheapest way for brand building is through internet. The internet offers endless possibilities through which people can build their business and make it known to a wide range of prospects and customers.
Providing services such as web programming and affordable web design, Super Savvy Websites is one of the most useful tools to get in one's pocket when planning to expand and promote a business in a way that can make a difference.
Of course, there is always the option of outsourcing. But what managers need to take into consideration is all the dangers of outsourcing. With the new updates from Google (Panda and Penguin are just two of them), the world is now witnessing an online revolution in the way people understand the internet, and there are very few who have updated their practices. Outsourcing in 2012 is risky, and customers only see the end product: if it doesn't look professional, it is not worth spending money on it.
One of the best ways to please customers is to give them everything they need and something extra. Now, it may seem pretty difficult to find 'extra' items to give your audience for free, but the answer really isn't that far. Ms Lewis has identified a great feature that everyone can include in their business and especially in their online website. She has therefore introduced a brainy new pack in the Super Savvy Websites catalogue of services: mobile websites.
What are mobile websites?
The Super Savvy Go Mobile! Pack is designed for those who are interested in attracting customers from all known devices and gadgets that have an internet connection. And the range of these products is so wide that it nearly seems impossible to please them all. But this is far from being impossible: creating a responsive design for a website means that the website's interface will adapt to the size of the gadget it is being accessed from.
Thus, Super Savvy Websites offers business owners an edge over their competition through the possibility of creating responsive designs – not only are they practical, but they also offer that 'other' element that customers are looking for.
For more information about Super Savvy Websites, visit http://www.supersavvywebsites.com. Create the website of your choice at affordable prices and gain online popularity now!