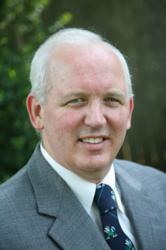 Abington, MA (PRWEB) November 04, 2012
E. Michael Thomas Jr., DMD, of Abington Family Dental Care is a cosmetic dentist now providing white smiles to his local patients. A smile is a very important part of a person's identity, and most people want the very best smile they can get. It may seem more convenient to order whitening products online or to stop at the local pharmacy, but there is a major difference between these products and the procedures that a dental professional can perform.
There are a number of benefits to having teeth whitened by a dental professional such as Dr. Thomas. The bleaching agents used by professionals are generally much stronger than the ones available elsewhere so it can take much longer to get any noticeable results with over-the-counter products. In addition, the dentist can custom create mouthpiece trays that fit a patient's teeth perfectly, while over-the-counter trays are usually ill-fitting. When a tray doesn't fit the teeth well, the solution will not be able to whiten the teeth evenly and may even cause irritation or sensitivity.
Getting teeth whitened at a dental office, there are all kinds of protective measures available to keep gums and tissue from becoming irritated. Special rubber shields may be used or protective gels applied to the gums to minimize irritation. The dentist will also be able to counsel the patient about the best treatment plan based on their individual needs. Dr. Thomas and the patient can work together to determine whether in-office whitening will be the best option or if customized trays and professional bleaching solution that can be used at home will do the job.
Each patient has different whitening needs. Sometimes teeth are discolored because of foods that have been eaten, but other times the discoloration may be because of trauma to the teeth. Dr. Thomas diagnoses the type of discoloration and suggests treatment based on the needs of the patient. For the safest way to see immediate teeth whitening results it is important to visit a cosmetic dentist. To learn more about the different whitening methods used by dental professionals, go to http://www.bostongumsurgery.com.
Abington Family Dental Care is a general practice offering patients personalized dental care for Abington, MA since 1979. Dr. E. Michael Thomas Jr. received his Bachelors of Science degree from Notre Dame University, attended Georgetown University School of Dentistry and did his advanced graduate studies in Endodontics at Boston University. Dr. Thomas is part of one percent of dental professionals providing the most recent FDA cleared laser procedure for gum disease and periodontal treatment. To learn more about Abington Family Dental Care and their dental services visit their website at http://www.bostongumsurgery.com and call 781-312-6090.