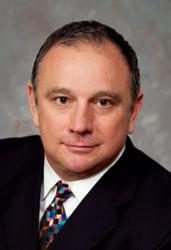 A vacation timeshare can be a good choice for some people, but it's important that you enter into a timeshare contract with your eyes wide open. That's why we created our "Five-Point Guide For Buying A Timeshare."
- Chuck McDowell
NASHVILLE, Tenn. (PRWEB) November 04, 2012
In recognition of the first International Timeshare Appreciation Day on Nov. 1, Wesley Financial Group CEO Chuck McDowell today publishes "The Five-Point Guide For Buying A Timeshare."
Wesley Financial Group is a leading timeshare advocacy firm that helps timeshare owners void contracts that were entered into as a result of fraud, misrepresentations or a narrowly defined type of activities that were part of the sales presentations, closing discussions and/or took place during the term of the relationship itself. Chuck McDowell and Wesley Financial Group have helped hundreds of timeshare owners eliminate over a million dollars of debt.
"A vacation timeshare can be a good choice for some people, but it is important that you enter into a timeshare contract with your eyes wide open. That's why we created our "Five-Point Guide For Buying A Timeshare," McDowell said.
The Five-Point Guide For Buying A Timeshare, from Wesley Financial Group
1) Buy on the secondary market through a reliable, licensed title company.
"Buying a timeshare is a lot like buying a car: the value of both tend to depreciate after you buy them. If you really want a timeshare, I suggest you buy a 'used' timeshare on an online auction site, where you can typically pick up one at a significant discount," McDowell said. "But only buy from a reliable, licensed title company. One way to check out the company is by contacting the attorney general's office in the state where it is headquartered."
2) Make sure you understand all the costs of buying a timeshare, especially maintenance fees and assessments.
"The cost of owning a timeshare usually does not end when you buy it. You will most likely have to pay timeshare maintenance fees for as long as you own it, and these fees can be thousands of dollars a year," McDowell said. "Ask to see the timeshare's maintenance fees records for the last 10-15 years, so you have a sense of what these fees will run after your purchase. Also ask to see records of all owner assessments for the last 10 -15 years. Owners are assessed when a resort undertakes some kind of renovation or upgrade, such as new carpet. If records show that owners have been regularly assessed over the years, it's likely that the timeshare will continue to operate this way and you'll face assessments, as well."
3) Do not buy on impulse.
"I recommend that you never buy a timeshare on the same day you receive a pitch from a timeshare salesperson. No matter how much the salesperson pressures you – even if he gives you an offer that is 'only good for today' – don't make a decision for at least 24 hours, and preferably longer. This is a major purchase that you should not take lightly. Take time to think it over, consider how it will affect your family's budget and talk it over with a trusted friend as well as with your accountant or lawyer," McDowell said.
4) Make sure everything that the timeshare salesperson promises is written into the contract.
"The timeshare company is not obligated and will not honor any promise made by a timeshare salesperson that is not reduced to writing or embodied in the contract – such as a promise to buy back your timeshare at the price you paid for it, or a promise that maintenance fees will never go up. If it is not clearly written into the contract or an amendment signed at the same time you execute the contract, you should not count on it," McDowell said.
5) Research the track record of everyone involved.
"Take time to check out the reputation of the seller, developer, management company and your salesperson before you buy," McDowell said. "Ask for the names and contact information for at least five timeshare owners who have dealt with this specific seller, developer, management company and salesperson in the past three years. Then call these references and ask them how happy they are. And then ask these references for the names of other people who bought a timeshare from the same organization. You want to get to someone who will give you an honest answer. The best approach is to visit the resort where you are considering buying a timeshare and ask people staying there about their experience: this way you are more likely to talk with people who have not been hand-selected by a salesperson to provide positive comments."
For more information about Wesley Financial Group, visit http://www.wesleyfinancialgroup.com. To contact Wesley Financial Group CEO Chuck McDowell, call 615-288-2000.
###