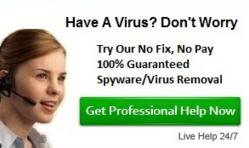 Get ready to experience instant relief from all viruses and spyware related computer problems. Chat with cleanpcguide virus removal technician to remove viruses and other malwares that may be harming the computer system.
(PRWEB) November 04, 2012
Cleanpcguide.com Virus Removal Service provides detection and removal of latest fake warning trojan FBI Moneypak Virus. Cleanpcguide.com is one of the fastest growing Internet sites for computer virus spyware removal news and instructions. Cleanpcguide feature the latest news on the Computer Security, Technology, Software, Internet, Windows Operating System and a variety of other topics. Cleanpcguide provides complete virus spyware removal guide as well as a wide variety of services to fix PC problems and maintain a healthy computer.
Cleanpcguide Guide to remove FBI Moneypak virus explains step by step instructions to easily and safely remove FBI Moneypak virus. FBI Moneypak virus is spreading like a wildfire and hitting thousands of new computers everyday. FBI Moneypak virus is a dangerous ransomware that blocks targeted computer systems and tries to get money from their users. FBI Moneypak virus uses the name of FBI and blames users for breaking the law by watching and distributing pornographic content files. The fake FBI pop-up that is appearing on computers is completely bogus and is not real whatsoever. It is a virus, commonly called the FBI Virus, MoneyPak Virus, FBI MoneyPak Malware and more. Trojan FBI Moneypak Virus takes COMPLETE control over computer system to a hacker using the Trojan, which can cause serious damage to computer system. A Trojan may alter computer desktop or add undesirable shortcuts to various commercial and marketing sites. The FBI MoneyPak message states that the only way to unlock the computer is to pay a one or two hundred-dollar fine through MoneyPak within 72 hours.
Once again, this alert is a scam and should be ignored. FBI Moneypak comes bundled with seemingly legitimate applications, video codecs, flash updates and this virus can be planted in many applications. If computer users downloads applications from suspicious sources, there is a huge chance that users can be a victim of this virus at anytime.
Cleanpcguide provides virus and malware removal guides that have been updated to provide removal instructions on the latest malware threats. This includes the latest fake FBI Moneypak malware that pretends to be antivirus software that blocks its victims from accessing any other application on an infected machine. Other guides include removal of the fake warning series malware threat that attempts to force PC users to transfer money as a solution to a ransom. In addition to detection and removal services, cleanpcguide also provides complete 24/7 online computer care services including virus and malware removal as well as a wide variety of services to fix PC problems and maintain a healthy computer.
Cleanpcguide is a specialized website providing computer security and virus removal services. Cleanpcguide's technicians are highly qualified and has many years of experience in the computer security field. Cleanpcguide provide online remote tech support services to remove virus, spyware or trojans that may be harming computer systems.