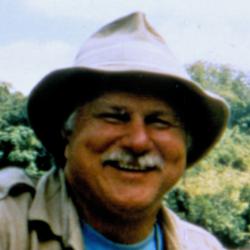 New York City, NY (PRWEB) November 04, 2012
Coast to Coast AM invited James O'Kon to be a guest because of his lifelong passion for the engineering, sciences and technology of the Maya. In his role as an archaeo-engineer he has combined his unique professional engineering experience with the search for lost Maya technology. The destruction wrought by Hurricane Sandy created an additional subject, they will discuss, among other things, Gov. Cuomo's "build back smarter" comments and provisions that could have been in place to protect life and property damage.
During his engineering career James O'Kon has designed dozens of hurricane resistant high-rise buildings and marine facilities along the East Coast from Key West to Boston and in the Caribbean. For eight years, he lived and worked in New York City and his designs in the region include 14 pavilions in the 1964 New York World's Fair and the Roosevelt Island Tramway which was not damaged by Sandy and reopened on Wednesday, October 31st.
After years of collecting field data, obtained by traveling in dugout canoes, hacking his way through the jungle and sleeping in tents, he was able to use his forensic engineering skills, along with modern digital tools, to reveal the mysteries of lost Maya technology. His discoveries in Maya technology have been recognized by National Geographic Magazine, among other publications, and in a production on The History Channel. He has delivered scientific papers dealing with his discoveries in Maya technologies at international engineering and archaeological symposia and presented his discoveries to the Explorers Club in New York City. His explorations and discoveries of Maya technology have been documented in his book, The Lost Secrets of Maya Technology.