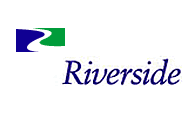 "South Texas Cost Containment is a great fit with DISA," said Riverside Managing Partner Loren Schlachet.
(PRWEB) November 02, 2012
The Riverside Company has added South Texas Cost Containment, Inc. (STCC) to its DISA platform. STCC provides a variety of occupational medical testing services, which fits nicely into the suite of outsourced employee screening services that DISA provides. STCC represents an opportunity to acquire a drug collection and occupational medical testing service center in a strategically important geography that will help DISA improve its service offering, footprint and customer base.
Founded in 1990 and based in Alice, Texas, STCC performs a full range of occupational medical testing services. STCC also offers work-related injury care, which makes the company a one-stop provider for energy and petroleum companies in South Texas.
"South Texas Cost Containment is a great fit with DISA," said Riverside Managing Partner Loren Schlachet. "It provides similar testing services to those provided at DISA's existing service centers, and adds a new dimension with injury care services."
Based in Houston, DISA was founded in 1987 and provides third-party drug and alcohol screening in addition to background screening, occupational health testing, occupational medical and driver qualifications records tracking and safety training.
"Alice, Texas, is a strategically important 'Hub City' due to its proximity to Corpus Christi,
McAllen, Laredo, and San Antonio," said DISA CEO Gene Perry. "It is near major operations for large energy companies that use Alice as a staging area and distribution center."
Working with Schlachet on the transaction for Riverside were Principal Brian Sauer, Operating Partner Dan Colbert, and Finance Director David Pecore.
Lape, Mansfield & Nakasian, Hunton and Williams and BDO provided Riverside with legal counsel, regulatory and accounting support, respectively.
The Riverside Company (http://www.riversidecompany.com or http://www.riversideeurope.com)
The Riverside Company is a global private equity firm focused on acquiring growing businesses valued at up to $200 million (€200 million in Europe). Since its founding in 1988, Riverside has invested in more than 295 transactions. The firm's international portfolio includes more than 70 companies, and it has $3.2 billion/€2.5 billion in assets under management.