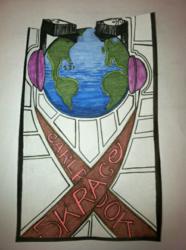 With the funds raised from this event, the American Cancer Society will continue to make progress in the fight against cancer.
Halifax, VA (PRWEB) November 02, 2012
The idea to host their own Run for the Cure began last year when student government members suggested sponsoring an event that would benefit the larger community. Cancer is a disease that hits close to home for many students and members of the Carlbrook faculty, given its widespread and devastating presence. Knowing the American Cancer Society would have the ability to impact individuals on a broader scale, students decided upon this important cause pledging to raise $1000 for the 2011 event. Never did they imagine their efforts would result in such an outpouring of support from the Carlbrook professional and parent communities, making the first race the most successful project ever organized on campus.
The 2nd Annual Carlbrook for the Cure 5K Race will take place Saturday, November 10, 2012. The student government has pledged to surpass the $7000 raised last year at this event, hoping that its parent and professional community will again join them to support this important cause. To show your support for this exciting event, click the following link in order to donate: Carlbrook for the Cure.
As part of the initial organization of this year's race, a logo contest was held, where several Carlbrook students submitted drawings in hopes that theirs might be used for the event. Pictured is the winning entry, which will be seen on tee shirts and posters, associated with the event. Carlbrook School is extremely proud of its students for continuing to invest into such an important cause and looks forward to the race!