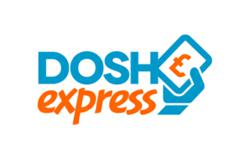 We suggest shopping around for a better interest rate so you are able reach your deposit target much earlier.
(PRWEB UK) 6 November 2012
The research by the Yorkshire Building Society found that first time buyers put aside an average of £248 a month towards their goal. As many mortgage lenders demand a 20% deposit for properties, this means it could take over eight years for potential buyers to save enough money.
Saving money for a deposit was the biggest challenge for most first time buyers, with 56% saying they were concerned about raising the cash. While 40% said house prices were still too high and 16% were concerned about their credit history.
For people saving in an account with an interest rate of 1.25%, it would take eight years and six months to save just over £26,000.
The research also found that 7% planned to ask parents for help, while 4% were hoping for an inheritance windfall. One in five people who bought a home in the last year had help from their parents, compared to 13% of people who bought a property five years ago.
The research questioned 2000 people including would-be first time buyers and people already on the property ladder as well as using a range of statistics.
A spokesperson from Dosh Express said:
"It is quite alarming to think it could be taking first time buyers eight and a half years to save enough money for a deposit. We suggest shopping around for a better interest rate so you are able reach your deposit target much earlier. Making changes to your spending habits could also help you save more money each month; an easy change could be preparing a hot drink in a flask before you leave for work instead of buying a coffee and making a daily packed lunch instead of buying one."
Dosh Express is the Honest Lender, helping you get to payday. Based in Derby, in the Midlands, the company's mission is to provide a great lending service to thousands of our happy customers and be a great place of employment for our staff. Please visit doshexpress.com to apply for a loan, and if you are approved cash is usually deposited in your account within minutes, subject to status. Dosh Express, the trading name of Dosh Express Limited, is a consumer lender offering short-term payday loans, is a member of the Consumer Credit Trade Association (CCTA), and is licenced and regulated by the Office of Fair Trading.