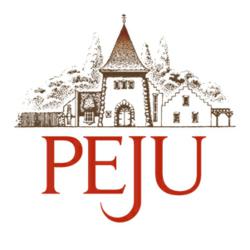 Rutherford, CA (PRWEB) November 03, 2012
Peju Winery has launched a fundraising campaign aimed at granting a wish to one local child this holiday season. Proprietor Ariana Peju announced today that during the months of November and December 10% of all net proceeds from non-wine purchases made at the winery boutique or online at http://bit.ly/holidaycatalogblog will be donated to Make-A-Wish Greater Bay Area.
As a family-owned winery heading into our thirtieth year we pause to reflect on how important it is to share our good fortune with those who are in most need. We chose to work with Make-A-Wish as a way to grant a wish to one local Bay Area child who is going through a tough time in their life and provide them with some hope, strength and joy during the holiday season.
"We are delighted that Peju chose to help Make-A-Wish this holiday season. Through this program, Peju will be giving a child who is battling a life-threatening medical condition something to look forward to and plan for. We think there is no better gift!" Patricia Wilson, Executive Director Make-A-Wish® Greater Bay Area
This November and December visit Peju Winery located in Rutherford in the Napa Valley and their beautiful holiday winery boutique and a portion of your purchase will go toward a very valuable local Bay Area cause. For those who can't make it to the beautiful Napa Valley you can still assist in making a contribution by visiting the Peju online holiday catalog: http://bit.ly/holidaycatalogblog
About Peju Winery:
Established in 1982, Peju is a family-owned and operated winery located in Napa Valley's Rutherford Appellation. Peju is a certified green business and produces award-winning wines from its organic and sustainably farmed vineyards and solar powered winery facility. The majority of Peju wines are offered directly to guests in the tasting room and through the Peju Wine Club. The tasting room, art gallery and gardens are open daily from 10 a.m. to 6 p.m. and are located at 8466 St. Helena Hwy, Rutherford, CA. For more information, please visit: http://www.peju.com
About Make-A-Wish® Greater Bay Area:
Make-A-Wish Greater Bay Area grants the wishes of children with life-threatening medical conditions to enrich the human experience with hope, strength and joy. In 2012 Make-A-Wish Greater Bay Area embarks on 28 years of fulfilling magical wishes. During its first year of operation, in 1984, the chapter granted 27 wishes. Now one of the largest chapters nationwide, the Greater Bay Area grants over 300 wishes per year and has granted 6,000 wishes to date. The chapter covers 17 Northern California counties: Alameda, Contra Costa, Del Norte, Humboldt, Lake, Mendocino, Napa, Marin, Monterey, San Benito, San Francisco, San Mateo, Santa Cruz, Santa Clara, Siskiyou, Solano and Sonoma. The goal of Make-A-Wish is to grant a wish to every eligible child in its territory. Anyone can suggest a child for a wish. For more information or to refer a child for a wish, please call 415/982-9474 or visit http://www.SF.Wish.org