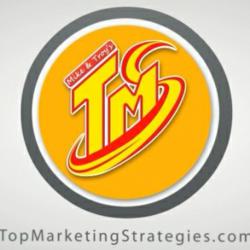 Profit Hacks has garnered quite a lot of attention since it was first announced due to the dynamite team behind it, Williams and Schefren.
(PRWEB) November 08, 2012
The visionary pair of entrepreneurs Mike and Troy of one of the world's foremost content marketing and consulting firms, ArticlesOnTap.com, are announcing the Profit Hacks Live stream set to take place November 8th. This stream will be a marathon event, taking place over a span of 6 hours, and will be not only an event aimed at teaching marketers how to do business more effectively online, but also a challenge to Pete Williams of Preneur Marketing from Rich Schefren of Strategic Profits. Profit Hacks is the brainchild of Schefren and Williams, and for this special one time event Schefren has challenged Williams to produce one full week's worth with a budget of just $400 and it all must be completed in 6 hours or less. During the live stream event that is sure to inspire marketers everywhere, the cart will be opened for a limited time so that those who want to get their hands on Profit Hacks will be able to not only grab it for themselves, but start earning money from it right away. Mike and Troy will be offering update information on this event at TopMarketingStrategies.com, their popular blog.
Profit Hacks has garnered quite a lot of attention since it was first announced due to the dynamite team behind it, Williams and Schefren. The course is a comprehensive series of videos and much more that can help anyone in business hone their level of efficiency to a razor's edge by employing strategy and actionable techniques that save them time. In today's world, time is the most crucial resource and those can manage it well get more done with less effort, making profits far easier to raise. Williams and Schefren both have significant experience in online and physical enterprises, and are qualified speakers on the topics they teach about. The confidence and drive they inspire in their audience speaks through the testimonials for their previous live stream events and products they have developed in the past. In addition to the live stream, Schefren will be releasing a free report PDF on October 29th. Videos will follow on November 1st and 5th as well as after the live stream on November 8th and 12th when the cart officially opens. A final live stream on November 15th will close the cart.
Mike and Troy's latest blog, TopMarketingStrategies.com will be where those who want to keep up with what's happening with Profit Hacks can come for updates. Since the pair is known for their trademark Killer Bonus offers, visitors will want to consider subscribing to the blog directly or connecting via Facebook, Twitter or Google Plus. Each of these social media profiles is linked directly through the front page of TopMarketingStrategies.com so those who already have a social media profile will be able to connect quickly and easily. While at the blog, visitors are encouraged to check out the wealth of posts delivered fresh each week, keeping readers up to date on the latest happenings in the work of online marketing.