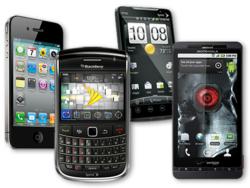 (PRWEB UK) 5 November 2012
A mobile phone dropped in the loo, pool, the sink or the bathtub is a common problem. What is not so common is the knowledge of what to do and not do next.
Mobile phone and gadget insurance specialist Protectyourbubble.com lists some top ways to dry out a phone and not dry it out.
DO NOT try
1) Microwaves! The radiation from the microwave will fry the delicate electronics in the phone. The sparks created by the microwaves bouncing off the metal parts could also cause a fire in the phone.
2) A car engine manifold under the hood is a pretty warm place, but it's also too warm for the cell phone. It gets hotter there than the dash in summer. Vibrations from the engine could also damage the phone, not to mention knock it off the motor where it will be lost or run over. Do not put your mobile phone on the car radiator either.
3) A hairdryer is a bad idea when used on the heat setting. It puts out too much heat which can cause further damage to the phone's internal workings. Direct heat on a cell phone is a bad idea altogether
4) A desk lamp may not appear to be hot, but it can be. While it might not be hot enough to melt a plastic case, it can be hot enough to damage internal circuits.
5) Shaking the phone to get the water out might work, if the phone is one of the sturdy models that can take a beating. A hard shaking can damage phones not built to take that kind of punishment. It's best to avoid this unless the phone is listed as durable and tough.
DO try
1) Using an airing cupboard. This may take a while, but it allows the phone to dry without being over heated.
2) Burying the phone in dry rice. The rice will absorb the water. Afterward, the rice can even be dumped back in the container. Be sure to avoid letting rice get into holes such as the mobile phone connection port or charger port. Covering it with sticky will do the job.
3) Packing the phone in silica gel. These small crystals come in tiny packs inside electronics boxes. It's likely a smartphone package has one. The silica absorbs water and is very effective at this, hence its use in packaging.
These techniques cannot guarantee bringing a mobile phone back to life after contact with water. But Protect your bubble can give piece of mind with gadget insurance that covers against water damage, theft and accidental damage. For more information visit Protect your bubble.
Protect your bubble is an online gadget insurance provider, offering great value insurance cover for mobile phones, iPads, iPhones, Smartphones,cameras and more.
Get an instant quote for your gadgets via the following URLs:
Mobile Phone Insurance: uk.protectyourbubble.com/gi-mobile-phone-insurance.html
iPhone Insurance: uk.protectyourbubble.com/ip-iphone-insurance.html
iPad Insurance: uk.protectyourbubble.com/ipad-insurance.html
Find Protect your bubble UK on the following social networks:
Facebook: facebook.com/ProtectYourBubble
Twitter: twitter.com/protectyrbubble
YouTube: youtube.com/protectyourbubble