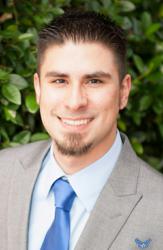 Houston, Texas (PRWEB) November 06, 2012
Steve Otero, a former service member of the United States Air Force, recently told FOXNews about how coming home to Houston was a transition he knew he would struggle with as a fresh new veteran.
Since May 2012, Otero attended the Hire Our heroes event held by Houston's Chamber of Commerce, landing the fresh veteran an opportunistic position as a Public Relations Director for Security America Mortgage, a nationally approved VA Mortgage Lender. Before Otero returned to the U.S., his time as a recognized military war hero was not short of exciting and worthy of his quickly gained position as the Houston Sub-Chapter Vice President in Public Relations of Association of the United States Army (AUSA).
During Otero's active duty service time in the Air Force, he was recognized for his military achievements, including many awards throughout his career, including the…
*The Communications Excellence Awards for Best Website Design
*The Best Visual Communicator from the U.S. Air Force
*The U.S. Army Commendation Medal with 1 Oak Leaf Cluster
*The U.S. Air Force Commendation Medal
*The Communications and Information Non-commissioned Officer of the Year
*The Communications and Information Airman of the Year
*The John L. Levitow Distinguished Honor Graduate Award, finishing 1st in his class at Airman Leadership School
As a veteran, Otero strives to help his fellow military men, women, and their immediate families during their time of transition. Coming back to the civilian lifestyle as an unaware veteran is something Otero knows best, as he himself went through the challenges of relocation from Germany to the United States. However, with Otero's previous experience, he has had the luxury to see and learn more than words can describe. Having adept professionalism and artistic abilities in photography, Otero has made military heroes and their stories virtually eternal by capturing stories of war and peace through the lens of his camera.
As a contributing member of the National Press Photographers Association, Nikon Professional Services, The National Association of Photoshop Professionals and a United Services Organization Volunteer, Otero has proven to be capable and able at achieving his master plan to help veterans find a place they can truly call home. Otero's audience continues to grow as the stories of veterans are told through the works of veteran photos, military educational videos, and local veteran events held by sponsoring companies like Security America Mortgage and Security American Realty – to name a few.
Taking a serious stance over the mission to help veterans take advantage of their VA benefits, Otero has shined new lights over veteran benefits, with a central focus on the following services he has been lucky to be connected to...
*VA Home Loan Advantages
*VA Refinance Loan Options
*Military Relocation For Veterans & Relatives
*Veteran Networking
Otero continues to achieve his core goals to make veteran relocation and transition easier for his fellow service brothers and sisters, and he does so by guiding military members toward services that prove to be reliable consistently. There will be no doubt in the minds of veterans who are looking to professional VA services and military support, especially when military members like Stephen Otero take leadership roles that seamlessly guide others in the direction of happiness and security in America.