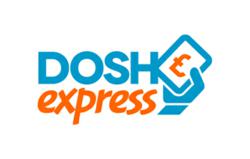 the most effective way to save money is to book early
(PRWEB UK) 7 November 2012
Henderson Insurance Brokers, backed by the leaders of the Institute of Directors in the North East have written to the Managing Director of East Coast trains to encourage action to be taken on business fares to and from London. In the meanwhile the financial specialists at Dosh Express have shared some tips on how to bring down the price of rail fare.

Look into railcards. There are a variety of different railcards available, ranging from 16-25 cards to senior railcards and those targeted towards people travelling in groups. Disabled people as well as those accompanying them are also eligible for specific railcards. At approximately £20 each, the majority of railcards allow users to save a third off their travel for each journey, meaning the card is paid off extremely quickly.
Reclaim the cost of delayed trains. Not everyone is aware, but it is possible to claim back at least part of the cost of your fare if your train is delayed. Eligibility and the amount you are entitled to will depend on how the long the train is delayed by as well as the length of your journey; however it is worth picking up a reclaims form on your way out of the station.
Travel overnight to save on accommodation. Those planning longer journeys, especially to large cities such as London would be well advised to consider travelling during the night to make savings on expensive accommodation fees, especially as travelling during this time is generally cheaper anyway.
Be flexible. If you are travelling for pleasure rather than business, the best way to beat steep costs is to be flexible about when you travel. Using a comparison site can help you establish the cheapest combination of date and time to plan your trip for.
Book early. Arguably the most effective way to save money is to book early. National Rail tend to put up their timetables usually around 12 weeks in advance, and booking then can allow people to make savings of up to 80%.
Dosh Express is the Honest Lender, helping you get to payday. Based in Derby, in the Midlands, the company's mission is to provide a great lending service to thousands of our happy customers and be a great place of employment for our staff. Please visit doshexpress.com to apply for a loan, and if you are approved cash is usually deposited in your account within minutes, subject to status. Dosh Express, the trading name of Dosh Express Limited, is a consumer lender offering short-term payday loans, is a member of the Consumer Credit Trade Association (CCTA), and is licenced and regulated by the Office of Fair Trading.