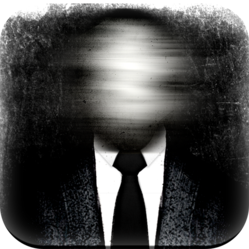 Stockholm, Sweden (PRWEB) November 03, 2012
On November 2nd Apprope proudly released an Android version of its extremely popular horror survival game SLENDR. The app was first released last Thursday for iPhone. Within a couple of days the app skyrocket and became the top 10 most downloaded app in the US, Australia, Canada, and several Western European countries.
SLENDR has been especially popular in the US market. Since Sunday the 28th of October SLENDR is the most downloaded iPhone game in the US AppStore, one of the world's largest app markets.
The Android version is free to try and available in Google Play. Unlocking the app and remove the ads costs $0.99.
About the game:
SLENDR is inspired by one of the most terrifying legend of all time: the Slender Man myth. In this game, that will literally keep game players' hearts racing, players must get out of their seats and run from a tall, faceless ghost that hunts and kills people wandering the woods. Along the way, they must collect evidence about the myth as well as useful survival gear. Through its unique design and gameplay, SLENDR takes a new approach to "virtual reality". A player's every movement affects what appears on the screen, which creates the illusion of actually being hunted by the deadly ghost.
SLENDR is available for Android devices and can be downloaded for free from Google Play:
https://play.google.com/store/apps/details?id=com.apprope.slendr
Download the SLENDR Press kit:
http://www.apprope.com/presskit/slendr/
Watch the trailer:
http://apprope.com/trailer/slendr
Website:
http://www.slendr.net
Notes to Editors:
SLENDR is the latest app from Apprope.com, the home of fun free apps from Sweden. SLENDR and their other apps are available in the iTunes & Google Play stores for immediate download for any compatible device. For more information on SLENDR or any other Apprope apps please contact: daniel(at)apprope(dot)com
http://www.apprope.com
Facebook.com/apprope
Twitter: @apprope