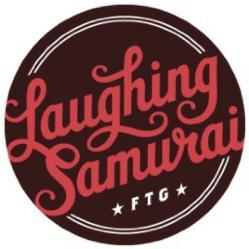 Everyone says they
are different. We aren't.
We are a Creative Agency.
We do the same thing,
just Bolder and Faster.
Orlando, FL (PRWEB) November 03, 2012
LaughingSamurai offers creative marketing and branding services on a simple philosophy of doing things in a bolder and faster manner than their rivals, rather than trying to do things differently and they have just delivered another stunning design to the infamous tattoo artist Ken Hoffa in form of KenHoffa.com
With literally tons of marketing and advertising agencies operating in the market, promising to do things differently, LaughingSamurai came out with the idea of keeping things simple, but just doing it bolder and faster than their rivals. Just one look at their latest creation, KenHoffa.com, an interactive website created for the popular tattoo artist, clearly goes to show their expertise.
Hoffa had approached the firm for developing a singularly branded website, where he could endorse his revered tattoo work, improving the awareness of his fine art to international audience at the same time. And, he's was extremely pleased to see what LaughingSamurai came out with!
Main Focus of LaughingSamurai
While Global Advertising multinationals tend to claim that they specialize in an extensive array of services, LaughingSamurai has tried to build its image as a creative agency, totally focused on offering creative services in areas of web design, advertising and branding.
Take a look at various creative services offered by LaughingSamurai
From the very moment a business is conceived, business owners start focusing on naming the enterprise, but branding isn't just about the name alone. Every popular brand has a creative idea behind it, and that's what LaughingSamurai really endorses too; they provide bold ideas to their clients for building the brand equity, and managing the same over time, to ensure that company stays loyal to its brand promise.
LaughingSamurai has a fantastic track record of working with advertising firms as well as corporate companies directly, but their bottom-line has always been creation of the most effective marketing and advertising process, and overseeing its implementation to guarantee effective results.
Company's clientele includes several big names in the corporate industry ranging from Adobe/ADIM, Seagram, down to Microsoft, and Amazon.
Justifying their tag-line of "Expect Awesome", the company has indeed delivered some awesome results including a highly successful Creative Direction (Direct Mail) campaign for promoting Microsoft's Quality Tested and Performance Enhanced PCs through Amazon.com during the year 2008, and KenHoffa.com is the latest addition to their healthy portfolio.
The company has grown consistently over the years, creating a mark of its own, and they plan to expand their operations on similar lines.
About the company
LaughingSamurai.Com stands for its creative and bold marketing and advertising efforts, and the company has been consistently delivering convincing results to its clients. They believe that "People want to have newer and better things", and all their campaigns are centered on the same ideology.
Rather than starting from scratch, they believe in improvising upon what exists already, and figuring out how to make it better. Instead of merely getting the message out, LaughingSamurai always ensures that their clients' brand and advertising campaigns truly stand out from the crowd in all forms.