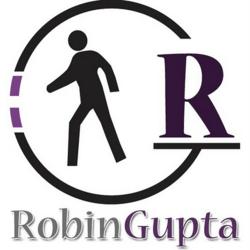 Leader In Guest Posting...
Sri Ganganagar, Rajasthan (PRWEB) November 27, 2012
According to a recently conducted survey, in which 37 UK and US-based SEO agencies participated, Robin Gupta was chosen as the number one choice for outsourcing the guest posting projects.
Robin Gupta has been providing top notch SEO solutions, and handling bulk projects outsourced by the SEO agencies to perfection. Ever since the terror of Google Penguin updates has shaken up the website owners, guest posting has gained a lot of importance in the SEO world. Understanding the need of the hour, Robin Gupta started focusing on guest posting projects, and in a matter of just 7 months, he has become the number one choice of SEO agencies for outsourcing their guest posting projects, according to the latest survey conducted by a UK-based market research firm.
Look at the guest posting services offered by Robin Gupta.
Robin Gupta has been a popular choice among the UK and US-based SEO agencies for outsourcing their link building projects for several years. With the help of his in-house team of SEO professionals, Robin has always delivered the results on-time, and he continues to strive hard to deliver quality results even with his guest posting services. And, the stats revealed by this latest online survey pretty much justify his efforts.
Commenting on the importance of guest posts in today's SEO scenario, Robin said "guest posts are the best way to avoid having your site penalized by Google's Panda and Penguin updates. Panda targeted content farms and sites that harvested low quality content, but you know that you are getting great quality articles from guest posts because somewhere a professional blogger is accepting them as good enough to go on their own websites. Penguin meanwhile was about targeting sites that had accrued lots of low quality and un-natural links, which certainly doesn't apply to guest posts which get you links from only top-quality and highly relevant blogs."
Robin Launches Bulk Domain Authority Checker Tool
To assist the SEO agencies in assessing the quality of blogs utilized for guest posting process, Robin had recently launched a bulk Domain Authority checker tool that allows the user to input dozens of URLs at a time, and check the Domain Authority of each blog in a jiffy. This service saves a great deal of time of the website owners and SEO agencies who need to scrutinize the quality of blogs where the guest posts are published.
Guest posting has indeed been the way forward to building credible, highly targeted backlinks from top sources in any niche, and the trend is certainly going to last for years to come. There has been a paradigm shift in Google's algorithms, and focus on quality of in-links is one of the most crucial aspects.
About the company
RobinGupta.co specializes in providing SEO and Internet marketing services on a global level. Robin Gupta, the master-mind behind the company, has got over a decade long experience in the SEO industry, and he has always strived hard to achieve quality results.
With the addition of guest posting services in their array of business offerings, RobinGupta.co has now become the hottest choice among UK-based SEO agencies for outsourcing their guest posting projects. To know more about the services offered by Robin Gupta, visit http://www.robingupta.co