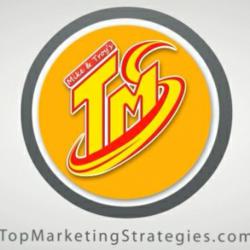 The focus of ArticlesOnTap.com is providing the kind of quality content that helps its clients build their authority within their niche.
(PRWEB) November 15, 2012
ArticlesOnTap.com, one of the world's foremost content marketing and creation firms, has just given word that it is now offering a brand new service to its considerable list: Transcription Services. The new service is focused on delivering the same highly regarded level of quality in written content that ArticlesOnTap.com is known for to a whole new area of content that is emerging on the web today. Clients who purchase Transcription Services will be able to get full transcripts of audio and video content, giving them one more way to inform, educate and entertain visitors to their site. In an era during which consumers and search engines alike expect top quality written content that is both unique and valuable, transcripts of audio and video content offer a truly unique way to reach out to audiences. Often, audio and video content can take longer to listen to or watch than a visitor may want to spend and they may be able to read faster. Written content can also be easier to absorb for certain segments of the population. Additionally, those with a hearing impairment may appreciate the value that transcripts offer because they open up access to content that may have remained partially or fully inaccessible to them in the past.
ArticlesOnTap.com has built a reputation for itself based on its expertise at creating high quality written content including Blog Posts, Product Reviews, Press Releases, Authority Articles and much, much more. The focus of ArticlesOnTap.com is providing the kind of quality content that helps its clients build their authority within their niche. This is the #1 goal of those doing marketing on the web today, not only because of the SEO benefits it provides, but because in a social media conscious web environment, truly good content is often shared widely and can even have a chance to go viral, reaching massive audiences. Thanks to its team of experienced professional writers, ArticlesOnTap.com is able to create the kind of compelling content that engages web visitors and helps its clients to build loyalty among the audiences they serve. This specialty is one that is not always found in similar services, but ArticlesOnTap.com has been serving clients for years and its writers know what readers respond to, striving to help make those connections with each and every article they write.
Those interested in learning more about the new Transcription Services, or any of their other services, should visit http://www.ArticlesOnTap.com today. Here they can discover just how cost effective these solutions can be and even read client testimonials which provide a different angle of insight into the value of these affordable services.