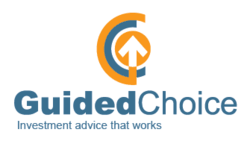 La Jolla, CA (PRWEB) November 05, 2012
GuidedChoice™, an industry leader in investment advice, managed account services, and strategic solutions for retirement plans and individuals, is launching a new individual retirement account (IRA) savings option that will utilize the Inspira® IRA platform. The new program will give current retirement plan participants, who access advice through the GuidedChoice platform, the ability to easily rollover assets into a GuidedChoice IRA. Additionally, individuals not currently using GuidedChoice will be able to open a GuidedChoice IRA and receive the same quality advice and affordable managed investments as plan participants.
"As defined contribution plans such as 401(k)s have grown to become the primary retirement tool for many Americans, the industry has responded with an impressive range of investment, advice, and management account solutions to help people make the most of them. But there is a gap for investors who leave their employer's retirement plan – or who don't have access to one in the first place," explained David Bernard, Chief Client Officer for GuidedChoice.
Bernard continued, "To help meet this need, we created the GuidedChoice IRA. This innovative solution runs on the same GuidedChoice platform that powers our offerings for 401(k) and other employer sponsored retirement plans. With the introduction of this new service, IRA investors can enjoy the same professional, independent investment advice that we give participants in thousands of employer plans. They can take advantage of everything GuidedChoice has to offer – including our easy-to-use, behaviorally-based online interface, expert customer service, and integration with our unique GuidedSpending retirement income solution."
The GuidedChoice IRA program represents an alliance between two industry innovators. GuidedChoice is an independent investment advisory firm dedicated to showing everyday investors the way to financial freedom. Inspira has created an open-architecture IRA platform with eSignature account sign-up process, online servicing and accountholder support that brings down costs associated with IRA administration.
"We are delighted GuidedChoice selected Inspira to deliver the GuidedChoice IRA," said Lowell Smith, President of Inspira. "We believe our partnership gives individuals the right balance of affordable managed investments and advice that is missing in the marketplace. With GuidedChoice providing advice and investment management and Inspira facilitating the IRA process, retirement savers can be sure their investments are optimized to meet their unique financial goals – with the same high levels of expertise, service, and support found in retirement plans at many of the nation's most progressive companies."
GuidedChoice IRA will be made available in the first quarter of 2013. For more details about the program, contact Ashley Avaregan, SVP of Sales at aavaregan(at)GuidedChoice(dot)com or 888-675-4532 x101
About GuidedChoice
GuidedChoice is an independent investment advisory firm specializing in investment advice, managed account services and strategic solutions for corporate and public retirement plans, advisors and individual retirement plan participants in many of the largest defined contribution plans in the U.S. They are also the creators of the award-winning Financial Guidance Theory (FGT), developed for retirement income planning. For more information, visit http://www.guidedchoice.com.
About Inspira
Based in Pittsburgh, PA, Inspira was founded in 2002 and provides bundled providers, recordkeepers, third party administrators, financial advisors, affinity groups, broker dealers, CPAs and payroll companies with turnkey, cost-eliminating IRA solutions. For more information about Inspira, contact: Mark Fleckenstein, Director of Marketing at markf(at)inspirafs(dot)com or 412-491-1597.
##