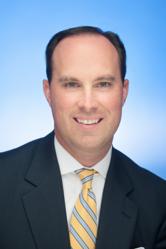 Boston, MA (PRWEB) November 04, 2012
Today Preti Flaherty announced that William L. Roberts and Brian M. Haney have joined the firm's Boston, MA office.
William L. Roberts will practice Of Counsel with Preti Flaherty's Energy Law Group. His practice has a national range and its scope involves FERC (Federal Energy Regulatory Commission) and NERC (The North American Electric Reliability Corporation) compliance, wholesale power market design, energy project development, appearance before state and federal regulatory commissions, legislative initiatives and energy transactional and contractual work.
In addition to his general energy practice, William has extensive experience with NERC and compliance with NERC standards and their enforcement by NERC and FERC. His NERC experience dates back to and before the certification of NERC as the Electric Reliability Organization ("ERO") by FERC pursuant to the Energy Policy Act of 2005.
Prior to joining Preti Flaherty, William served as Associate General Counsel at First Wind Energy and as Director Senior Counsel with Edison Mission Energy. He received his J.D. from Suffolk University Law School, his M.B.A. from Suffolk University, Sawyer School of Management and his B.S. from New Jersey Institute of Technology. William is a native of St. Louis and currently lives near Boston, MA.
Brian M. Haney practices as a Director with Preti Flaherty's Litigation Group, as well as the Labor and Employment Law Group. Brian's practice focuses on complex business and commercial litigation as well as employment litigation and counseling. An advisor to publicly-traded corporations, closely-held businesses and highly-placed executives, Brian has successfully litigated before numerous state and federal courts at both the trial and appellate levels.
Prior to joining Preti Flaherty, Brian practiced for several years at Cooley Manion Jones in Boston. Brian also served as a law clerk to the Justices of the Massachusetts Superior Court. He earned his J.D. from Suffolk University Law School and his B.A. from the University of Vermont. Brian is a native of Sandwich, MA and currently resides in Winchester, MA.
About Preti Flaherty
Preti Flaherty has offices in Portland and Augusta, Maine, Concord, N.H., Boston, Mass, Bedminster, N.J., and Washington, D.C. With more than 90 attorneys, the firm counsels clients in the areas of business law, climate strategy, energy, environmental, estate planning, health care, intellectual property, labor and employment, legislative and regulatory, litigation, technology and telecommunications. More information about the firm is available at http://www.preti.com.
# # #