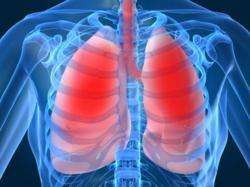 With CT scans, we know we can find very small cancers.The downside is that many people are going to have little tiny things in their lungs which turn out to be nothing. It's important to have scans looked at by people who know the difference.
Stanford, CA (PRWEB) November 04, 2012
As people across the nation make plans to try to quit smoking as part of the American Cancer Society's annual Great American Smokeout on Nov. 15, Stanford experts will speak about early diagnosis of lung cancer and new lung cancer screening guidelines for former heavy smokers. They also will discuss the newest approaches to lung cancer treatment, including minimally-invasive surgery, targeted medical therapies and high-precision radiation therapy.
The event, which is free and open to the public, is scheduled from 7 p.m. to 8:30 p.m. at the Francis C. Arrillaga Alumni Center, 326 Galvez St., on the Stanford campus. Seating is limited; pre-registration is encouraged. To register, call (650) 498-7826.
The panel will include:

The leading cause of cancer death, lung cancer kills about 160,000 people in the United States each year and 1.3 million worldwide. An estimated 225,000 Americans will be diagnosed with the disease this year. Eighty-five to 90 percent will have a history of smoking. Unfortunately, lung cancer is most often not diagnosed until its later stages, which increases the difficulty of successful treatment.
Nearly 50 years after the first Surgeon General health warnings appeared on packs of cigarettes, linking smoking to cancer, millions of Americans have managed to break the addictive habit. From 1965 to 2010, cigarette smoking among adult Americans decreased from 42.4 percent to 19.3 percent. The lingering question, however, is what health consequences they might still face.
According to the new X-ray computed tomography (CT) lung cancer screening guidelines endorsed this spring by the American College of Chest Physicians and the American Society for Clinical Oncology, screening is recommended for ex-smokers age 50 and over who have a 20-pack year history of smoking and one additional risk factor. A pack year equals the number of packs smoked per day times the number of years the patient smoked; two packs a day for 10 years equals 20 pack years. Additional risk factors include exposure to radon and several other carcinogenic chemicals, family history of lung cancer, chronic obstructive pulmonary disease or previous personal history of cancer.
The screening criteria match those followed in a single large study known as the National Lung Screening Trial, published in 2011 in The New England Journal of Medicine, which found a 20 percent lower risk of death from lung cancer among more than 26,000 people screened with low-dose CT annually for three years, compared to those who were tested with chest radiographs instead. Last fall, the National Comprehensive Cancer Network was the first major cancer organization to issue recommendations for screening based on this study.
The study also found a high number of false positive results caused by non-cancerous abnormalities, which greatly concerns specialists like Shrager. "With CT scans, we know we can find very small cancers," he said. "The downside is that many people are going to have little tiny things in their lungs which turn out to be nothing. It's important to have scans looked at by people who know the difference and know how to proceed."
"Lung nodules are the first presentation of early stage lung cancer," said Upadhyay. "At Stanford Lung Nodule Clinic, we see patients with lung nodules and follow them up with CT scans to identify early changes. Although most nodules are non-cancerous, we need to be on guard, identify the ones that are cancerous and treat them early and appropriately."
Stanford's CT scan lung screening program includes the hospital's radiology group. Ann Leung, MD, is chief of the thoracic imaging section.
Stanford offers the CT scan screening to those who qualify under the criteria of both the National Lung Screening Trial and the National Comprehensive Cancer Network. They must also be referred by a physician. For more information about CT lung cancer screening at Stanford, visit http://stanfordhospital.org/lungscreen or call (650) 723-6855.
Symptoms of Lung Cancer
Lung cancer usually does not cause symptoms when it first develops, but symptoms often become present after the tumor begins growing. A cough is the most common symptom of lung cancer. The following are other common symptoms (each person, however, may experience them differently):
Other symptoms include:

Bloody or rust colored sputum
Shortness of breath
Wheezing
Recurring lung infections such as pneumonia or bronchitis
Chest pain
Hoarseness
Fever for unknown reason
Like all cancers, lung cancer can cause:

Fatigue
Loss of appetite
Loss of weight
Headache, body ache
Bone fractures
A tumor that presses on large blood vessels near the lung can cause swelling of the neck and face
A tumor that presses on certain nerves can cause pain and weakness in the shoulder, arm, or hand
None of these symptoms is a sure sign that you have lung cancer. Only a physician can tell whether your symptoms are caused by cancer or by another problem. Consult your physician for a diagnosis.
About Stanford Hospital & Clinics
Stanford Hospital & Clinics is dedicated to providing leading edge and coordinated care to each and every patient. It is internationally renowned for expertise in areas such as, cancer treatment, neuroscience, surgery, cardiovascular medicine and organ transplant, as well as for translating medical breakthroughs into patient care. Throughout its history, Stanford has been at the forefront of discovery and innovation, as researchers and clinicians work together to improve health on a global level. Stanford Hospital & Clinics: Healing humanity through science and compassion, one patient at a time. For more information, visit http://www.stanfordhospital.org.