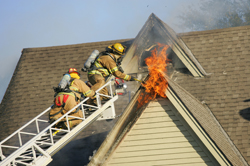 Brooksville, FL (PRWEB) November 04, 2012
L.R.E. Ground Services, Inc. is excited to announce the launch of its new website devoted to the restoration and construction services division of the company. Whether customers are seeking emergency restoration, repair, or general home improvement, they will find the help they need clearly outlined on the new site, lrestart2finish.com.
The new website covers restoration services for damage from fire, water, and wind; roof and painting services; drywall repair; emergency sinkhole repair and even landscaping. In-depth explanations for each topic are included along with helpful tips such as preventive measures for wind and hurricane damage. And because a screen room or pool enclosure is high on any Florida homeowner's list, a separate section about screen room construction is just a click away.
Learn about the company and its free estimates, read testimonials, check warranty information or zero in on a specific residential construction or restoration topic of interest. Customers will find just what they are searching for in an easy-to-use format.
L.R.E. Ground Services began in 1989 as a sinkhole stabilization and foundation repair contractor, and over the years helped so many customers deal with disaster damage, this has lead them to become a full-service home restoration and construction company. Family-owned and operated, they are dedicated to outstanding customer satisfaction and the highest quality workmanship.
L.R.E. Construction and Restoration services are available to residents in Tampa, Orlando, Sarasota, Bradenton, Clearwater, and throughout Florida.