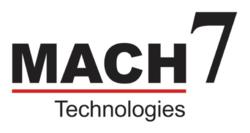 Burlington, VT (PRWEB) November 06, 2012
Mach 7 Technologies unveils the latest version of its Enterprise Clinical Imaging Platform, Keystone Suite, at the RSNA annual meeting in Chicago, Illinois. Addressing today's toughest healthcare IT challenges, Keystone Suite v11.3 brings the most innovative workflow management tools to the imaging informatics market.
With the latest release, Mach 7 Technologies introduces new features in v11.3 designed to ease the technological challenges facing imaging departments today.
V11.3 highlights include:

Keystone Engine for Workflow and Prefetch – new features enable the customer to define workflow routing rules by various action triggers, including HL7 events, or specific DICOM tags. Keystone Engine for Workflow enables sophisticated rules-based routing logic, where image data can now be systematically routed to where interpretations need to be performed – from off-hours coverage support to intelligently routing specialty procedures, routing at the series level, and more.
Keystone Clinical Studio – taking the best of the management studio and the clinical viewer into one easily accessible application. Providing image enablement and complete management of the Keystone Suite, Keystone Clinical Studio is a centralized tool for configuring, monitoring, auditing and administering the various components across the Suite. The Clinical Studio features four intelligent modules to enhance workflow efficiencies: the Clinical Viewer, Import Module, Export Module, and Capture Module.
New this year is also the Keystone Suite mobile app, which will be demonstrated at the 2012 Mobile Connect during RSNA. The app brings the sophisticated power of Keystone Suite right to your mobile device. Meet with Mach7's Research & Development team and learn more at the show on Sunday, November 25th at 10:30AM.
Recently honored as the Global Imaging Informatics Entrepreneurial Company of the Year by Frost & Sullivan, Mach 7 Technologies is committed to providing world class Enterprise Clinical Image Management solutions to healthcare enterprises worldwide. Mach7 will be in Hall B, Booth #7200 at RSNA. To schedule a demo of the Keystone Suite ECIP, please contact info (at) mach7t (dot) com.
About Mach 7 Technologies
Named the 2012 Global Enterprise Imaging Informatics Entrepreneurial Company of the Year by Frost & Sullivan, Mach 7 Technologies, headquartered in Singapore, is a global provider of innovative, flexible, enterprise clinical image management solutions that enable healthcare enterprises to own, share, and access medical image data. Mach7's flagship Enterprise Clinical Image Management solution, Keystone Suite, is composed of innovative and sophisticated technology designed for vendor-neutral archiving (VNA), intelligent routing and prefetching of relevant medical images, clinical viewing and complete image management. Keystone Suite has been used by healthcare institutions around the world for archiving, academic medical research, improved radiologist productivity, cost savings and more across an enterprise. For additional information, visit online at http://www.Mach7T.com or on the RSNA show floor in Hall B, Booth #7200.