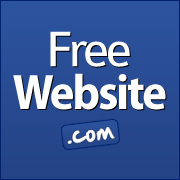 New York, NY (PRWEB) November 05, 2012
FreeWebsite.com hit the ground running when they launched earlier this month, thanks in part to their highly relevant domain name - http://www.freewebsite.com - which they acquired in January for $500,000.
"Securing our domain was an investment in our company's future," said FreeWebsite.com CEO, Jeff Spicher. "Our domain reflects our company's mission to remove barriers to website ownership by providing high-quality, content-ready websites that don't break the bank."
As their domain name indicates, FreeWebsite.com provides free websites to businesses and individuals who are looking to establish a powerful presence online. The company also offers premium website packages starting at $4 per month that include additional features and services.
As part of the company's commitment to removing barriers to website ownership, FreeWebsite.com strives to make it as easy as possible for users to get their own website, regardless of their experience or technical skill level.
"We know most people aren't expert web designers, and that's why we'll do all the work for you," said Spicher. "Just tell us what kind of website you want, and we'll design it, build it, and load it with content. We can even help you show up in search engines and start getting visitors."
About FreeWebsite.com: FreeWebsite.com breaks down barriers to website ownership by providing attractive, easy to maintain websites, complete with content, at a low price. To learn more, visit http://www.freewebsite.com.