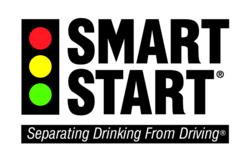 Irving, TX (PRWEB) November 05, 2012
Smart Start, Inc. celebrates its 20th anniversary this month as the premier provider of cost-effective services and technologies that separate drinking from driving. Smart Start is the industry leader on ignition interlocks which prevent alcohol-impaired drivers from operating vehicles illegally when under the influence of alcohol. The company also markets home alcohol monitoring devices. Smart Start products and services are delivered through 1000 locations. All services are offender paid. The company does business in 46 states and 17 countries.
"Smart Start builds mission critical products that reduce unnecessary risks, saving money for authorities and tax payers, while enhancing all road-users' safety," said Smart Start President Jim Ballard. "We are committed to smart solutions for monitoring authorities and our customers who share the vision for safer roads. We continuously seek to improve our state-of-the-art technology and are proud of our exceptional customer service."
Founded as a privately held company in Texas in 1992, Smart Start has grown to a global service provider. The company has recorded over 500 million alcohol-free starts and prevented nearly seven million alcohol-based engine starts. As an alternative to incarceration, Smart Start's ignition interlock devices ensure safer roadways by removing vehicles with impaired operators. Through monitoring by Smart Start devices, offenders are given the opportunity to remain active, contributing members of society who are able to work and provide for their families without compromising community roadway safety.
Dallas, Texas Senior Judge Phil Barker says of Smart Start, "Ignition interlocks have undoubtedly saved thousands of lives. I have been impressed by Smart Start's continuously innovative technology and the information provided back to courts and parole officials."
Milestones Distinguishing Smart Start's Success Record

1992: Company formed with 4 employees.
1993: 1-A Smart Start, Inc. is incorporated
1994: Customer support center is opened.
1995: Introduces proprietary software SmartTrac to effectively manage test data, monitoring and confidentiality.
1996: Smart Start extends customer support to 24/7 and bilingual
1998: Smart Start begins manufacturing its own NHTSA certified devices (SSI 1000) using alcohol specific fuel cells exclusively eliminating false positives.
2007: Smart Start introduces its second generation Ignition Interlock (SSI 20/20).
2008: Introduces the first patented camera technology to the Ignition Interlock industry providing positive ID
2009: Introduces a patented, low cost home monitoring solution with its IN-HOM® alcohol monitoring device.
2010: Smart Start enters the International market.
2011: Smart Start named sole source provider to the State of Hawaii.
2011: Smart Start named first provider in North Carolina to meet new more rigid state certification guidelines.
2011: Smart Start is awarded ISO9001 Certification for its manufacturing processes
2012: Smart Start introduces its third generation Ignition Interlock (SSI 20/30).
2012: Smart Start introduces its second and third generation camera modules.
2012: Smart Start enters the drug testing industry through a joint venture marketing the SmarTox brand.
2012: Smart Start named sole service provider for Tarrant County, TX.
2013: Smart Start will introduce patented Intelligent Finger Printing technology as part of its drug testing portfolio to N America.
2013: GPS Tracking, E911 and facial detection technologies will be available modules / features for ignition interlock
2013: Product and services will continue expansion to global markets.
Smart Start continues to develop and introduce new technologies and services to the industry while maintaining committed to its mission of making roadways safer for all communities, ultimately saving lives.
About Smart Start, Inc.:
SETTING THE STANDARD IN ALCOHOL MONITORING TECHNOLOGY®
Privately held Smart Start, Inc. is a leader in alcohol monitoring with its ignition interlock and IN-HOM® alcohol testing devices and its SmarTox drug testing products and services. It provides fully integrated services encompassing design, manufacturing, installation, customer service, monitoring and administrative support. Since its creation in 1992, Smart Start has become a leading global player in the Ignition Interlock industry. Smart Start is headquartered in Irving, Texas, and offers its services and products through more than 1,000 company-owned and franchised locations in the United States Europe, Latin America, New Zealand, and Australia. 800.880.3394
Smart Start® saves lives by Separating Drinking From Driving. ®
http://www.SmartStartInc.com