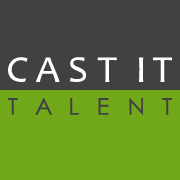 (PRWEB) November 06, 2012
Casting directors Suzanne Smith, Elizabeth Barnes, and Corbin Bronson are currently casting the movie adaptation of Anne Rice's novel, 'Christ the Lord: Out of Egypt.' The casting directors are using Cast It Talent, an online talent rep and actor services website, to hold a worldwide online open call to help them find their lead: a boy, age 7 to 10, to play Jesus. Those interested in auditioning for this part can visit the open call website http://www.ctlopencall.com and submit a video of themselves showcasing their acting skills.
The film, which chronicles the story of Jesus from age 7 to age 8, will be shooting in Italy, beginning in March 2013. The adaptation is to be directed by Cyrus Nowrasteh (The Stoning of Soraya M., The Day Reagan was Shot).
There is no charge to submit your audition for these roles. No other roles are open to the public at this time, and no drop-in or telephone inquiries will be taken. The deadline for submissions is November 20th, 2012.
For more information regarding this open call, visit the open call submission page. More information about Cast It Talent is available on the company's website http://www.castittalent.com/aboutus.