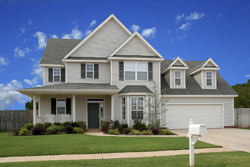 Van Nuys, CA (PRWEB) November 12, 2012
"Weinstein Retrofitting Systems is offering a break for homeowners in the Los Angeles area looking to earthquake retrofit their older homes," stated founder and owner Itzcik Weinstein. "We feel safe to say that President Obama backs our campaign." Weinstein Retrofitting Systems is the largest earthquake retrofitting company in Southern California. With over 7,000 satisfied clients, they have provided over 65,000 building inspections. Today on Election Day until Thanksgiving they are waiving the cost of building permit fees when homeowners purchase Weinstein's retrofitting services and present the letter President Obama signed on October 9, 2012 that endorses the Great Shake Out Drill, which took place in California on October 18th at 10:18 am.
As over 9 million people in California participated in this year's Great Shake Out, President Barak Obama participated at the national level. He states in his letter: "As a Nation, we have a shared responsibility to secure our homes, businesses, and neighborhoods against the threat of natural disasters. Among these disasters are earthquakes, which can have devastating emotional and financial effects on communities in every state and territory. While we cannot prevent earthquakes or other disasters, we can take steps to prepare for them, including identifying vulnerabilities and making necessary improvements to enhance our capabilities and strengthen our readiness."
"Weinstein Retrofitting is a company devoted to earthquake safety. Between Obama's letter and the Great Shake Out, we wanted to bridge the gap of raising awareness by offering homeowners a considerable cut-back in our earthquake preparedness services," stated Jonathan Weinstein, Vice President and Building Department Relations Officer of this father-son family company. "As it stands, the price of our service is affordable to most homeowners since what we do is protect one of your most valuable investments from collapsing during the next big earthquake."
Homes that were built before the Northridge earthquake of 1994 whose foundations are composed of dirt crawl spaces under raised post-and-pier sub-floor systems most likely need earthquake retrofitting services. If homeowners are unsure, then they may contact Weinstein Retrofitting Systems and schedule a free inspection to determine if their homes need the proper installation of earthquake retrofitting hardware.
"With the rain season coming up where working underneath the home to add the proper retrofit hardware can get muddy and messy, and because of the unpredictable nature of earthquakes," stated Itzcik Weinstein, "we want homeowners to act now to schedule their inspection and present their letter for a discount on a much needed service here in earthquake country."
Homeowners who want to learn more about Weinstein Retrofitting Systems and how they can protect their home from the next major earthquake in Los Angeles and greater Southern California can contact them directly at (877) 690-0926 or visit http://www.laquakeproofer.com.
To find the letter from President Obama, visit the Great Shake Out website and download it there. Please visit http://www.shakeout.org/california/partners.