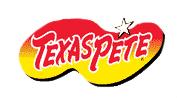 Winston-Salem, NC (PRWEB) November 02, 2012
Four of the Twin Cities' most renowned chefs will dazzle fans of good food with their culinary talents this Saturday – and each will accentuate their masterpieces with the bold, balanced flavors of Texas Pete® Hot Sauce.
Texas Pete is the presenting sponsor of Twin City Cooks, a local event that is part of the Dash Around the Table Tour – a national initiative to teach people how to produce simple, fast and delicious meals with a culinarian's flair, in their own homes. Dash was created by PARADE magazine.
Chef Tim Grandinetti of The Spring House Restaurant Kitchen and Bar – also a longtime ambassador for Texas Pete® – will use Texas Pete® Fiery Sweet sauce in a glazed duck recipe, and also show off his Texas Pete® Chipotle Sweet Potatoes. Other chefs using the Texas Pete® signature three-pepper zing in their productions will include Chef Christian Froelich from WS Prime, Chef Will Kingery from Willows Bistro and Kings Crab Shack, and Chef Mark Grohman from Meridian.
Additionally, celebrity chef Jon Ashton, contributing editor for Dash magazine, will be performing cooking demonstrations using Texas Pete®; and Michael O'Donnell, Corporate Executive Chef for T.W. Garner Food Company, will be on hand to give tips on how to wake up any home-prepared meal with Texas Pete®.
Also, a Vendor Village Expo will allow attendees to purchase regional specialties, product from retailers, and explore offerings from artisans and other area businesses.
"Texas Pete® and Green Mountain Gringo are happy to partner with a culinary event in their hometown that can highlight how well Texas Pete® and the culinary arts complement each other," stated Glenn Garner, Director of Marketing, for T.W. Garner Food Company.
T.W. Garner is a company steeped in tradition, with its signature product, Texas Pete® Hot Sauce, approaching a century of bold, balanced flavor. TW Garner has produced its product since Day One in Winston-Salem, North Carolina, and has been a proud supporter of its hometown.
The event runs from noon to 5 p.m. Saturday, Nov. 3, and general admission tickets are available at the door for $15. More information can be had by visiting http://www.journalnow.com/twincitycooks.
# # #
About TW Garner Food Company (http://www.texaspete.com)
Headquartered in Winston-Salem, North Carolina, TW Garner Food Company is famous for its Texas Pete® Hot Sauce, the number three brand of hot sauce in the United States. Founded in 1929 as a maker of barbecue sauce, the company now sells a full line of hot sauces, wing sauces and seafood sauces under the Texas Pete® brand, as well as salsa and tortilla strips under the Green Mountain Gringo® brand. Texas Pete® and Green Mountain Gringo® products are sold in supermarkets, military commissaries, convenience stores and restaurants throughout the United States. In 2010, Green Mountain Gringo® Salsa was named best overall salsa by Epicurious, among 20 retail salsas that were tested.