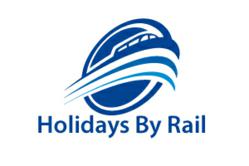 Norwich, Norfolk (PRWEB) November 05, 2012
Specialty travel company Holidays By Rail adds two new awards to its mantle this year, winning the British Travel Award (BTA) for "Best Small Holidays By Train Tour Operator" and accepting a bronze award in the category of "Best Small Travel Agency." Winners were announced in a ceremony held at the Battersea Evolution in Battersea Park, London on 1 November 2012.
"Holidays By Rail is committed to providing travellers with premier train holidays, and we're honoured to be recognised by consumers across the country for our breadth of product to destinations around the globe and our commitment to our customers," said Eric Hutchins, Holidays By Rail's general manager.
Holidays By Rail offers the largest collection of worldwide independent train holidays, escorted rail tours, and tailor-made rail packages throughout the USA and Canada as well as European rail packages and luxury rail journeys to destinations around the globe. To view the company's complete product line, visit http://www.holidaysbyrail.com. To book a rail holiday, contact a Holidays By Rail travel specialist at 0800 033 7960.
British Travel Awards' chief executive Lorraine Barnes Burton said: "This year more than one million votes were cast by consumers to determine the winners of the coveted British Travel Awards. The Awards were created to reward travel companies with the winning accolade being the benchmark for excellence when it comes to finding out who really is the best in the business of travel for the UK consumer."
Companies were nominated by the public before being voted for by the British consumer, including readers of News International publications – The Times, Sunday Times, the Sun and the Sunday Sun – listeners of Global Radio stations including LBC and the readers of the British Travel Awards magazine Check-In. The voting process and results are overseen, scrutinized, and audited by Deloitte LLP.
About Holidays By Rail:
Holidays By Rail is the one source for rail journeys throughout North America, Europe, and beyond. Travellers can select from the largest assortment of worldwide independent and escorted train holidays and luxury rail journeys as well as city breaks throughout Europe. For more information about Holidays By Rail and the company's products, visit http://www.holidaysbyrail.com or phone 0800 033 7960.