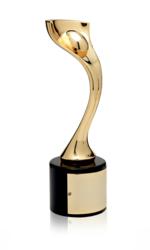 (PRWEB) November 05, 2012
With nearly 4,000 entries from around the U.S. and the world, the International Academy of the Visual Arts recently announced that Appeal Interactive, a San Diego web design firm, has been selected to receive a Gold Davey Award for their creative efforts in designing a website for Veridiam Inc, (http://www.veridiam.com).
"This year's winners truly represent a smart, nimble approach to creativity and embody the quick thinking, resourceful nature that make small agencies so unique" noted Linda Day, Executive Director of the IAVA. She added, "On behalf of the entire International Academy of Visual Arts, I want to thank this year's Davey Awards winners for sharing their amazing capabilities and talents."
Chris Frank, Vice President of Human Resources at Veridiam said "Since working with Appeal, our website is more professional, accurate, and better reflects our business. Additionally, we have seen an increase in the number of applicants for open positions since launching the new website. We're pleased with our decision to work with this great crew."
Tracy Ochoa, co-owner of Appeal Interactive said, "We appreciate being named an IAVA award winner for the tenth consecutive year. It's an honor to be selected from the many entrants around the world, and recognized for our firm's creative and marketing abilities. We truly love what we do and we think it shows."
Appeal Interactive is a full service Web Design and Marketing Firm. In business since 1997, this fast paced Communications and Marketing center has serviced clients such as Sony, Adobe, McDonalds, Cricket Wireless and many more top name brands in both commercial and industrial arenas. They continue their mission to provide the highest quality web designs for their clientele.
For more information about Appeal Interactive see, http://www.AppealInteractive.com