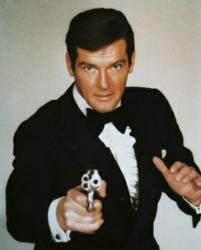 James Bond is perhaps the best-dressed fictional film character of all time...
San Francisco, CA (PRWEB) November 05, 2012
Inspired by the new James Bond movie, 'Skyfall', fashion critic Hendrik Pohl takes a closer look at the styles of past to current James Bonds. On his blog, Bows-N-Ties.com, did Pohl highlight the five most stylish James Bonds. Daniel Craig takes home the best dressed title while past 007s, like Rodger Moore and Pierce Brosnam, find themselves a bit lower on the list.
"James Bond is perhaps the best-dressed fictional film character of all time," says Bows-N-Ties founder Hendrik Pohl. "Anyone who has kept a close eye on the series over the years knows that each and every Bond had their own unique style, yet this seems to get lost on people as more actors begin to take over the role. We wanted to highlight the five individuals that we feel have done the best job taking on the Bond persona, all of whom can be considered exceptionally well-dressed for their roles on the silver screen."
Each actor in the "Best-Dressed 007s of All Time" series is given his own article, highlighting at least two different elements of his appearance that set him apart from the other actors in the series. In addition to analyzing how each actor took on the Bond role in a unique manner, the pieces highlight ways in which modern men can utilize these techniques to further their own sense of style.
"James Bond may be classic, but this is not to say that the sense of style this character seems to embody is even remotely archaic," says Pohl. "Indeed, modern men can learn a great deal from analyzing how each of these actors approached the Bond character, as many of the ensembles worn in the films can be carried over to today. Fashion-forward men in particular can get a lot of mileage from embracing Bond's look, so long as they take the right approach."
Bows-N-Ties publishes a variety of pieces focusing on men's fashion, many of which highlight celebrities such as actors, musicians and politicians. Fictional character such as Bond have also been covered in the past, analyzed for their immaculate approach to Black Tie.
"We want everyone to understand just how important celebrity fashion actually is in regards to the industry," says Pohl. "After all, a lot of trends start in Hollywood, and often become so popular that they carry over to retail stores. It's important that not only ourselves, but our readers and customers keep a close eye in men's fashion, and we're doing all that we can to help."