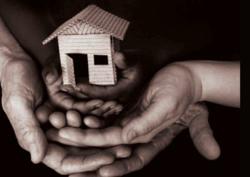 160. The number of homeless teens in Mesa County. Our mission is to give these kids a place of safety and warmth, and create transformational relationships along the way.
(PRWEB) November 03, 2012
Six months ago The House, A Homeless Shelter For Teens opened its doors in Grand Junction, Colorado. This serves as the only licensed shelter for teens on the Western Slope. It is completely self-funded, and has been successful due in large part to many donors, or "guardians" and volunteers. Specifically, there are close to 700 guardians who each have committed to give $100 per year. There are currently 33 volunteers supporting The House as well.
The shelter provides the teens with counselling services, health care services, dental and vision care, job placement assistance, physical activities, tutoring as needed, and most importantly friendship and trust. The staff at The House encourages these teens to learn new trades and hobbies. In addition, responsibility is taught. For example, the kids are required to do chores each week, and are encouraged to help with meal preparation, with several of them going on to get jobs in food service industry.
In the past six months there have been 40 teens through the doors at The House, which equates to 899 total nights stayed. Approximately 2700 meals have been served at The House over the past six months. Most impressively, 28 of the 33 teens who have transitioned out, have successfully maintained themselves after their involvement at The House.
The House is teaming with Grand Junction marketing firm, BlueFinn Creative Group, to spread the word about the issue of homeless teens. November is National Homeless Youth Awareness Month. More than 1.6 million teens are homeless at some point in their lives, and that number is increasing every year. In Mesa County that number is estimated to be 160. The House is currently full and has teens on a waiting list, which is evident of the need here in the Grand Valley. The month of November marks the beginning of the Guardian Renewal Campaign for The House, with an ultimate goal of reaching 1000 guardians.
If you know a teen in need, or would like to volunteer, The House can be reached at (970) 424-8958, at http://www.thehousegj.org or on Facebook at http://www.facebook.com/TheHouseGJ.