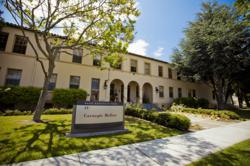 The response from the community, industry and local government has been enthusiastic
Moffett Field, CA (PRWEB) November 03, 2012
One of the nation's leading universities offering graduate programs in software engineering and management, electrical and computer engineering and information technology, Carnegie Mellon is hosting a workshop to address communication and interoperability issues surrounding disasters and how communities can remain resilient by utilizing technology, specifically mobile communication tools. Carnegie Mellon Silicon Valley's 3rd Annual Disaster Management Initiative Workshop, "Making Smart Communities Resilient," begins Sunday, November 4th from 1 pm to 6:30 pm and continues Monday, November 5th from 8:30 am until 5:30 pm. The workshop is being held on Carnegie Mellon University's Silicon Valley campus at NASA Research Park, Building 23, Moffett Field, CA 94035.
The workshop will feature lectures, exercises and demos on all sides of disaster management from engineering innovators, researchers, local first responders including Mountain View Fire, Mountain View Police and the Palo Alto Office of Emergency Services,. National relief and public safety agencies such as the Federal Emergency Management Agency (FEMA) and the American Red Cross will share experiences and ideas on effective disaster management. Companies including Motorola Solutions, Yandex, Sprint, Applied Materials, and Anritsu have provided sponsorhip, equipment and will also be participating in demos and panel discussions.
"The response from the community, industry and local government has been enthusiastic. Carnegie Mellon is meeting a need no other organization has been able to do namely, bringing together first responders, researchers, developers and policy makers to work together towards the common goal of community resilience and effective disaster response." said Martin Griss, director of the Disaster Management Initiative at Carnegie Mellon Silicon Valley.
The workshop could not come at a more relevant time as the East Coast is still reeling from devastating losses in the aftermath of Hurricane Sandy. When the threat of disaster approaches a community, there may be no way of preventing an emergency situation but there are a multitude of ways a community can prepare itself to respond to and manage the situation effectively. Carnegie Mellon hopes to contribute to existing tools in disaster response.
Notable events during the workshop include a keynote address by Barbara Larkins, CEO of the American Red Cross Silicon Valley Chapter and Patti Fry, Chair of Prepare Silicon Valley. Dr. Bob Iannucci, director of CyLab Mobility Center will run a demo on Survivable Social Networks, utilizing smart phones to provide a resilient social network for communication instead of relying on public telecommunication infrastructures that may be down in a disaster. Distinguished Research Fellow Dr. Steven Ray will lead the "Emergency Vehicle Plugfest," in which a number of mobile command and communication vehicles will participate in a series of interoperability exercises based upon the Interoperability Maturity Model under early development by Carnegie Mellon University's Disaster Management Initiative.
For more information about the 3rd Annual Disaster Management Initiative Workshop or about Carnegie Mellon University Silicon Valley Campus please visit http://www.cmu.edu/silicon-valley/ or call 650-335-2808.
About Carnegie Mellon University Silicon Valley
Carnegie Mellon Silicon Valley is dedicated to educating its students to become leaders in global technology innovation and management and to performing innovative research that connects it to local, national, and global high-tech companies. Long known for its leadership in engineering and computer science research and education, Carnegie Mellon and the College of Engineering have established a natural extension in the Silicon Valley, one that integrates the rich heritage and resources of the Pittsburgh campus with the opportunities available in the highly innovative and entrepreneurial Silicon Valley. Offering software engineering masters programs and software management masters programs incorporating entrepreneurship training, as well as degrees in information technology and electrical and computer engineering, each program provides the appropriate mix of technical, business and organizational skills critical to our students' success. With research that focuses on a suite of new technologies, Carnegie Mellon Silicon Valley is committed to creating and implementing solutions for real problems.