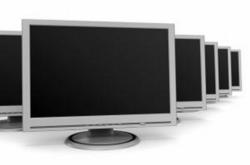 "No receipts or other proof are required to make a claim"
Los Angeles, CA (PRWEB) November 05, 2012
Consumers and businesses that purchased flat screen TVs, computer monitors or laptop/notebook computers between January 1, 1999 and December 31, 2006 will be able to collect $50 to $150 per TV, and $25 to $75 per monitor or computer in a class action lawsuit.
No receipts or other proof are required to file a claim.
"Even businesses claiming many purchases won't need proof as long as the claim isn't unusually large compared to the number of employees," states Los Angeles attorney, David Amkraut.
The giant payout, Antitrust Litigation, MDA No. 1827, stems from multiple lawsuits that were settled after years of bitter court fights in many states. The cases allege that LCD manufacturers conspired to fix prices, resulting in illegal overcharges to people and businesses who bought products containing the LCDs.
The eligible states are AZ, AR, CA, FL, HI, IA, KS, MA, MS, MI, MN, MS, MO, NV, NY, NC, ND, RI, SD, TN, VT, WV and WI. However, claimants can be living anywhere in the world now, as long as they or their business bought the products while in an eligible state.
"The fund to be paid out is almost $1.1 billion and the settlements have not been well-publicized," Amkraut says. "Payments depend on the number of claims made and if there aren't too many claims, payments for each claim may be as much as tripled."
People are urged to act at once because the deadline for claims filing is December 6, 2012 and time must be allowed for preparation of the Claim documents.
Mr. Amkraut urges everyone who may have a claim to go to his web site http://www.LCDMoney.com and get started. "There's no risk or cost and we do all the work.
$100 to $300 or more is a nice bit of pocket change for an individual and many businesses can claim thousands of dollars."
The court in charge is the United States District Court for the Northern District of California " located at 450 Golden Gate Avenue, #36060, San Francisco, CA 94102.
The case is titled "In re TFT-LCD (Flat Panel) Antitrust Litigation, MDL No. 1827.
Claims may be filed though the Law Offices of David L. Amkraut, Esq., Los Angeles California and free information and forms for filing a claim are available on the website http://www.LCDMoney.com or by faxing your name and mailing address to (323) 344-8594.