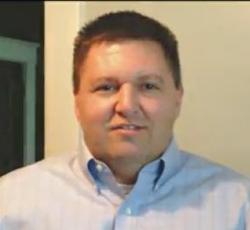 The Title is the most important thing you will write.
Nashville, TN (PRWEB) November 03, 2012
Most professions do not have time to spend several hours per day writing posts and content for the company website. The goal is to write quickly without compromising quality. Here's seven steps to writing quick, quality articles
1. Block Time
Find one creative hour of the day where the distractions can be limited. Turn the phone off and disconnect from everything. Use the Pomodoro Techinque to block time and stay on target. People are most effective when they are up against a deadline. Set your timer for one hour and stay on task.
2. Keep a List (5 minutes)
Find great ideas in the course of the day and copy them in Evernote. Any internet connect device can access Evernote. When it is time to write, go to the notes. Review the list and pick one that is exciting or timely.
3. Write the Title (10 minutes)
The most important part of an article is the title. It must grab the audience, they will never read the article. Most headlines fit into a formula: How To, Lists, News, Questions, etc. Use formulas that have proven successful over time. Start with a formula and write a quick title. Re-write it several times. It is possible to write 20 titles in a few minutes. Keep writing variations of the titles until the best title is created.
4. Write an Outline (10 minutes)
Outline the post in bullet form. List the main points in each section of the article. Do not try to make the outline perfect. List the high points, put them in the proper order and go.
5. Fill in the Blanks (20 minutes)
Try to get ideas on paper as fast as possible. Do not spend time on correcting mistakes, grammar or punctuation. Do not add fluff or fancy words. Write to an middle school grade level. If it is difficult to read, most will move on. Use the Flesch Reading Ease Score within the Yoast SEO plugin for best results.
6. Review and Edit (10 minutes)
Every word counts. The purpose of each sentence is to get the reader to the next sentence. If you need a quote or some additional facts, do a quick Google search. The post should naturally flows from one subject to the next. Correct grammar and spelling mistakes. Add a picture or a video. If you are using someone else's media make sure that you have a creative commons license.
7. Publish (5 minutes)
Copy and Paste the article. Add titles, meta description and category to the post. Adjust the permalink, if necessary. Review the checklist built into the Yoast SEO Plugin. Click on Publish!
Enterprising individuals who are interested in learning more about writing or content marketing services, contact Steve Jolly with FastRealEstateMarketing.com.