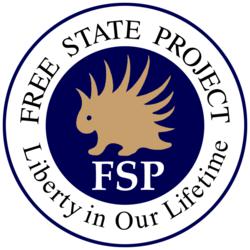 "These four electoral votes right here could make the difference." - President Obama on New Hampshire
Manchester, New Hampshire (PRWEB) November 03, 2012
With only four electoral votes, New Hampshire isn't usually considered a key battleground state in presidential politics. But in a state this purple, in a race this close, every ballot counts, and the Free State Project's group of New Hampshire-based liberty activists may end up determining who sits in the oval office and who goes down in history as an also-ran.
"These four electoral votes right here could make the difference," President Obama said at a New Hampshire rally last week. "We don't know how this thing is going to play out."
Here's how the math breaks down: out of 13,000 Free State Project participants, 1,105 have already made the move from out of state to New Hampshire. These votes could very well make a huge difference in a close presidential race like this. With 7% of New Hampshire voters currently polling as undecided and the rest split evenly between Romney and Obama, these 1,105 Free Staters and their influence on upwards of 30,000 undecided voters will likely choose the next president.
"Any time you have a campaign and you have an activist, you know you have 20 or 30 times the number of votes as activists," said Dave Corbin, a University of New Hampshire political science professor.
According to their website, the Free State Project is a movement to recruit 20,000 liberty-lovers to New Hampshire, where they will exert the fullest practical effort toward the creation of a society in which the maximum role of government is the protection of life, liberty, and property.
"This election may be decided by people who don't support Obama or Romney," says Carla Gericke, President of the Free State Project. "The largest concentration of liberty-minded voters in the United States are voting in New Hampshire on Tuesday."
The question remains, how will Free State Project participants influence the most important election in American history?