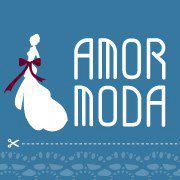 (PRWEB) November 03, 2012
On Nov 2, 2012, Amormoda.com, a leading online store of wedding dresses, launched its ballroom dresses 2013 series, which consist of 118 items, and most of them are made of satin, silk, and taffeta fabrics.
According to Eason Chen, CEO of Amormoda.com, all the dresses in the ballroom dresses 2013 series have these several characteristics: rich fabrics, fine tailoring, meticulous production and effective transport services. Moreover, all of them are free shipping.
Ballroom Dresses have been popular for several centuries with numerous styles designed by many top designers. Eason Chen was so excited, saying, "Our ballroom dresses have got much compliment in the past, because they can help young ladies to grab the spotlight in few seconds! Now, there would be no exception for the ballroom dresses 2013 series!"
Tracy, a customer coming from London, said, "I have been an old customer of Amormoda, and I placed my first order in 2009. I am satisfied with their services, like fast delivery, good quality and free shipping. I always recommend the website to my friends."
Eason Chen explained, "Along with low prices and free shipping, our ballroom dresses are very competitive in the market, and they can help girls to become more attractive and lovely."
When talking about the future prospects of the ballroom dresses 2013 series, Eason Chen expressed, "We always offer big discount for customers. The discount of the ballroom dresses 2013 series can reach an extra 35% off. We believe they will be a stimulator for our business in the next few months."
About Amormoda.com
Founded in 2008, Amormoda.com has a strong online presence when it comes to delivering exquisite collections of wedding dresses, evening dresses, and other dresses for a variety of events. Amormoda.com has a group of designers who create elegant designs for customers all over the world. All dresses from Amormoda.com are free shipping.
For more information, please visit http://www.amormoda.com/