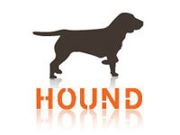 Unemployment went up slightly this month but not enough to cause tremendous concern.
Pasadena, CA (PRWEB) November 03, 2012
Although October's unemployment report released by the Labor Department today showed a slight increase in unemployment to 7.9 percent compared to 7.8 percent in September, more jobs were created, 171,000, while September's job creation figures were revised upward from 114,000 to 148,000.
The mixed picture was reflected in the numbers for Hound.com, the job search website. On September 1, Hound.com had 1,057,760 open positions listed while on November 1, the site showed 1,020,855 new jobs. This is a 3.4-percent decrease in positions for those looking to search jobs. While no one likes to see the unemployment rate go up, the number of job openings has been fairly consistent since the summer, fluctuating within a narrow range, but overall showing a gradual increase in the jobs available. In short, recovery is happening, just more slowly than anyone would prefer.
Further evidence of recovery comes from the stock market, which opened higher thanks to jobs gains. The Institute for Supply Management also showed an increase in manufacturing jobs between September and October. Two other positive notes are that according to The Conference Board, consumer confidence rose in October to its highest in more than four years while S&P's Case-Shiller Index of residential home prices showed its biggest year to year gain in more than two years.
There was initial speculation that the October unemployment numbers would not be released today due to the government's closure earlier this week in the wake of Hurricane Sandy. Still, the numbers in the Employment Situation Report were released right on time as usual. The hurricane may slow the economic recovery slightly, however.
The slowness of the economic recovery may have a lot to do with employers' reluctance to hire. "Employers want to be certain they can afford expansion before hiring," says CEO of Hound.com A. Harrison Barnes. "Still, job postings have consistently risen over the past several months on our site, which is a solid indicator of current economic growth."
The good news is that despite Europe's ongoing economic woes, there have now been 25 consecutive months of jobs growth in the United States.
About Hound.com
Hound.com is an online job search engine based in Pasadena, CA. It is owned by A. Harrison Barnes.